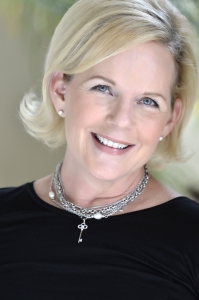 Hello and welcome. Please pardon my mess while I work on this site.
I am Maureen C. Berry, the author of forthcoming Eating Salmon (Storey Publishing), the first in a series of sustainable seafood cookbooks. You can find more about all that on my blog Seafood Lady: Sustainable. News. Recipes.
While I usually write nonfiction online and in magazines, three years ago I went to the dark side and began a crime thriller tentatively titled, Thornton Park. 
My other WIP are a memoir, Hurricanes, Handcuffs, Pepper Spray, and Scrambled Eggs and a single subject ecookbook, Celebrating Muffins. 
You can reach me at maureen at maureencberry.com.
I am on Twitter at @maureencberry. And of course I am also on Facebook.
My "bio":
Maureen C. Berry's writing has appeared or is forthcoming in Edible Orlando, Culinate, PowerHouse Growers, SurfKY, Seasons of Our Lives and other online venues. She is the founder of Center Street Writers' Guild, offering creative writing/critique workshops in conjunction with  Hopkins County-Madisonville Public Library in western Kentucky. When she's not writing, cooking, napping, or trying to play better guitar, she spends much time behind the lens of her Nikon D90. You can find her photography for purchase at Fine Art America or on her blog, Mrs.Digital. She lives in Kentucky with  her husband and their wire fox terrier.