In my series #KnowYourFisherman, I feature fishers, organizations, and companies that support sustainable seafood and ocean conservation.
This month, meet Mote Marine Laboratory & Aquarium and Healthy Earth.
(Mote Aquarium and caviar photos courtesy Jeremy Scott.)
---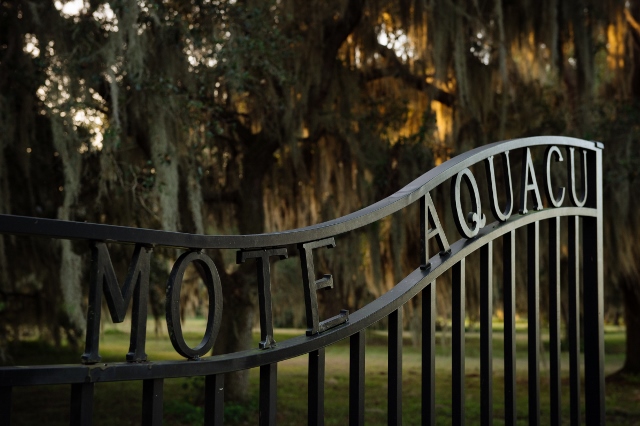 A few months ago, I received an email from Paul Abercrombie, newspaper journalist turned  PR dude. His message was about two things: Florida mullet roe and American caviar and how Mote Marine and Healthy Earth collaborated on the two.
I knew plenty about Florida mullet and roe, or bottarga, the sun-dried fish roe. In 2010, I wrote about mullet and its roe in my first published article, Casting Light On Poor Man's Caviar for Edible Orlando magazine.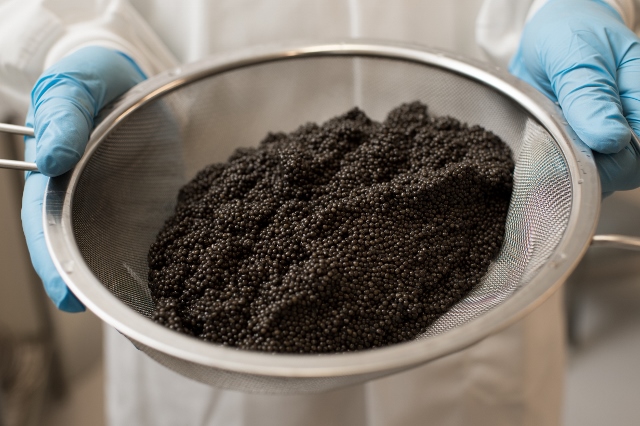 The thing I didn't know much about was caviar and Healthy Earth, a company dedicated to producing sustainable food solutions in Florida.
This is where mullet roe and caviar, Mote and Healthy Earth merge.
But first, what's so special about Mote Marine Laboratory & Aquarium?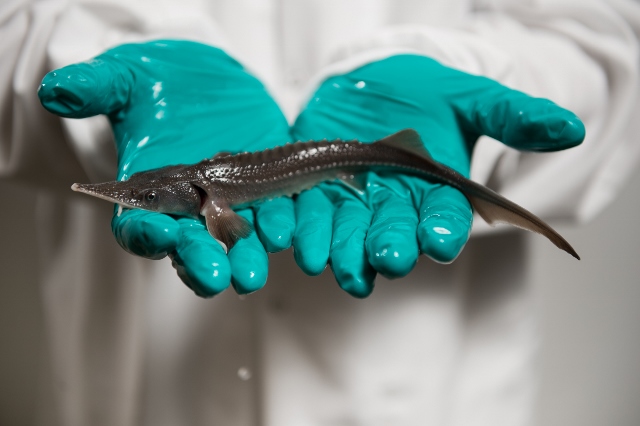 Plenty! But with regard to sustainable seafood, Mote is a world-class independent marine research facility. It raises farmed seafood, which helps restore declining fish stocks to help protect wild fish stocks. One of the fish Mote farms is sturgeon. And its farmed sturgeon produce first-rate American caviar.
Healthy Earth is a company dedicated to producing those sustainable resources which support our growing global population and demand for fresh sustainable seafood.
What is Healthy Earth's goal with regard to fish eggs?
For mullet: to build an $11m processing plant that can process the roe, extract omega 3 fish oil and process the carcasses into fish meal or fish feed. For caviar: to produce world class sustainable Russian caviar with farmed sturgeon from Mote. Healthy Earth collaborated with Florida's Fish and Wildlife Service, the Mote Marine Laboratory, and local mullet fishermen to help shape the process.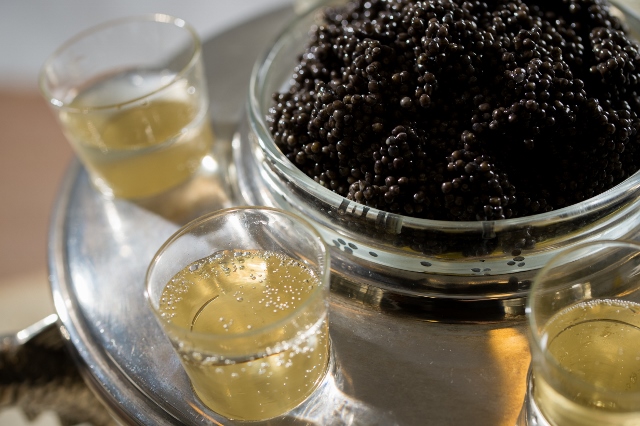 Don't you love scientists who are dedicated to our oceans and future? And a company that supports US fisherman, produces sustainable earth-friendly, sexy seafood and helps conserve our beautiful oceans?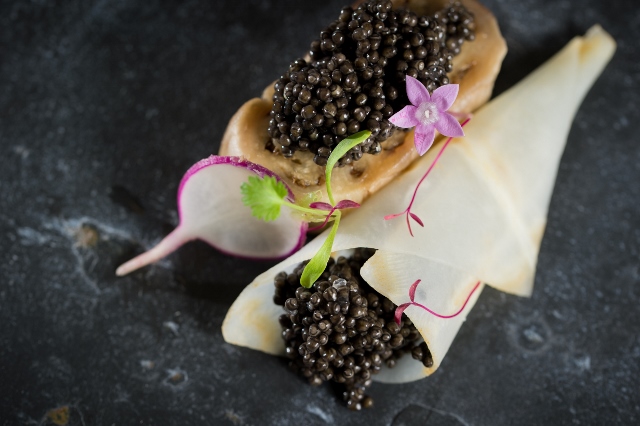 Read more about sustainable mullet roe, sturgeon, caviar, Mote, and Healthy Earth:
Mote Marine Laboratory & Aquarium
American Caviar & Sturgeon Company
Sturgeon and its Sustainability: New England Aquarium
MBA history and conservation of sturgeon
Do you know a fisher, an organization or a company that supports sustainable fisheries? Drop me a line.