What comes to mind when you read these three words?
Sweet. Salty. Crunchy.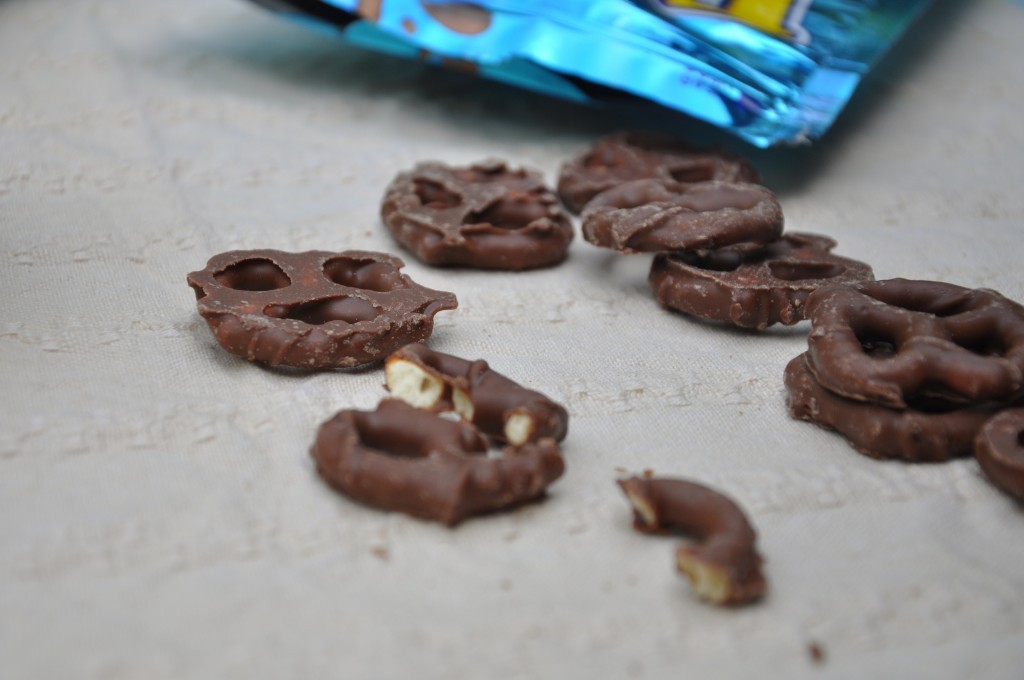 Okay I know, I know.
This is not about chocolate-covered pretzels, but, you gotta admit, it fits the criteria, doesn't it?
How about cold steamed shrimp with a tangy traditional sauce or a raspberry-radish sauce?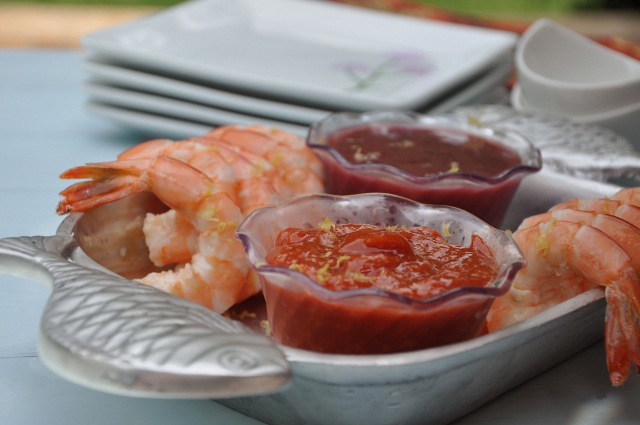 Although shrimp is not technically fish, I'm still going with this for Fish on Friday. It totally qualifies.
When you dip a cold, crunchy, salty, steamed shrimp into one of these sauces, you have a similar experience as if you're biting into a crunchy, salty chocolate-covered pretzel. jk. 🙂
One thing I know for sure, there is considerably less fat in steamed shrimp and my seafood dipping sauces, than in CCP's.
Alright then, you be the judge…
The traditional cocktail sauce is tangy and spicy. The raspberry cocktail sauce is sweet and creamy. Either way, both complement cold, salty shrimp. Plus, both sauces and shrimp are a snap to prepare.
Don't like shrimp?
Try cocktail crab meat.
Cook's notes: I steamed Gulf wild shrimp, 16-20 count, one day ahead to give the shrimp a crisp bite, and have more time to do other things. If you're steaming the same day, keep the shrimp in an ice bath a little longer. Here's my four-step, fail-proof, steamed shrimp method for a perfect, crunchy cocktail shrimp.
Also, a little bit of cocktail sauce goes a long way. Cover and refrigerate any unused portions for up to two weeks.
Please buy seafood responsibly.
Traditional Cocktail Sauce
1/2 cup ketchup
2 tablespoons horseradish (+ or – depending on preference)
3 drops Worcestershire sauce
1/4 teaspoon hot sauce (I use sriracha)
1 teaspoon citrus juice (lemon, lime or key lime)
1 dash dry chili powder
In  a small bowl, blend all ingredients. Cover and chill until ready to serve.
Raspberry-Radish Sauce
1/2 cup raspberry preserves
1 tablespoon +1 teaspoon horseradish
1 tablespoon balsamic-raspberry vinegar
1 teaspoon citrus juice (lemon, lime, or key lime)
1 tablespoon sour cream
In a small bowl, blend first four ingredients. Cover and chill. Stir in sour cream just before serving.
What's your favorite sweet, salty, crunchy food?