This Giveaway is closed. The winner will be announce later today. Thanks for stopping by and participating.
Another year. More resolutions, or remedies, or goals, or whatever you focus on to better your life at the beginning of each year.
Does one of your 2014 goals have anything to do with eating more fresh, sustainable seafood?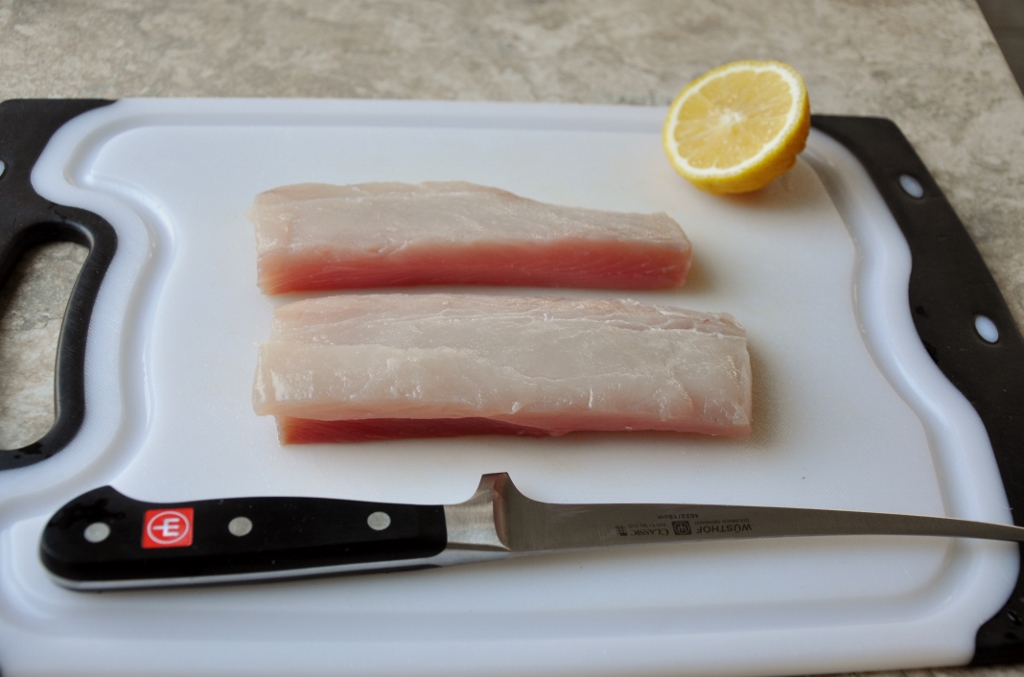 I'm thinking it does.
To help you eat more seafood in 2014, I partnered with Whole Foods Market (WFM) to offer you a chance to win a WFM fifty dollar certificate, plus I developed four easy-to-prepare recipes to give you a few ideas.
How does that sound?
Think king crab, shrimp, cod, grouper, mahi, trout, shrimp, oysters, snow crab, salmon and more. You decide. WFM offers a variety of seafood and fifty dollars can buy a lot of seafood.
Here a few seafood buying tips:
Buy four to five ounces of seafood per person.
Ask WFM to remove the skin and portion the fish for you. They'll even shuck your oysters, or marinate your fish while you shop.
Bring an insulated bag and ask for a small bag of ice for transport.
And of course having fifty dollars isn't enough. Making the right choice to buy sustainable seafood can be daunting, I know.
To cut through the noise, WFM offers Marine Stewardship Council (MSC) seafood.
Look for this label: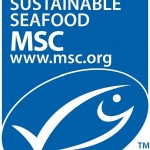 WFM makes it easy to buy seafood with its strict Seafood Quality Standards, too.
What that means to you is its staff is responsible, committed, and knowledgeable about the seafood it buys giving you the best choices for fresh, quality seafood. Also, WFM uses a color-coded system to make buying seafood easy following Seafood Watch and Blue Ocean Institute's rating systems with green (best) and yellow (good) codes. As of 2012, WFM no longer carries red-rated seafood in its cases.
This is fantastic news.
WFM's farmed seafood standards are highest in the industry, and its wild-caught seafood rating program offers you the story about the species in its cases.
Here are the recipes I developed using fresh seafood from Whole Foods Market based on four different regions of the US.
Mid-West: Pan Seared Mahi-Mahi with Pesto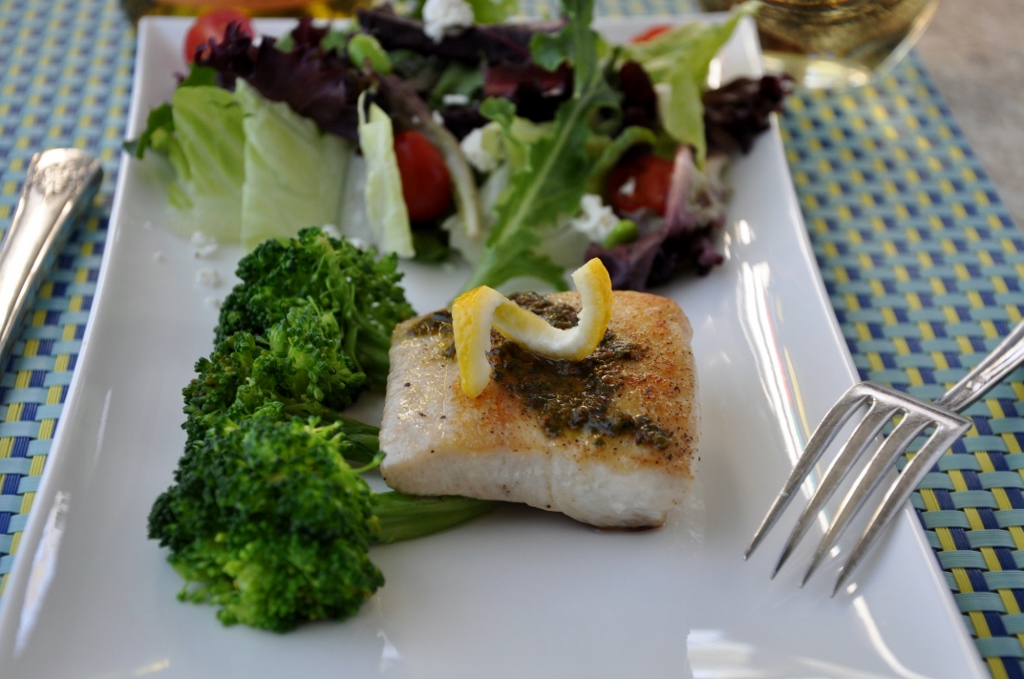 South: Pecan & Rosemary Crusted Speckled Trout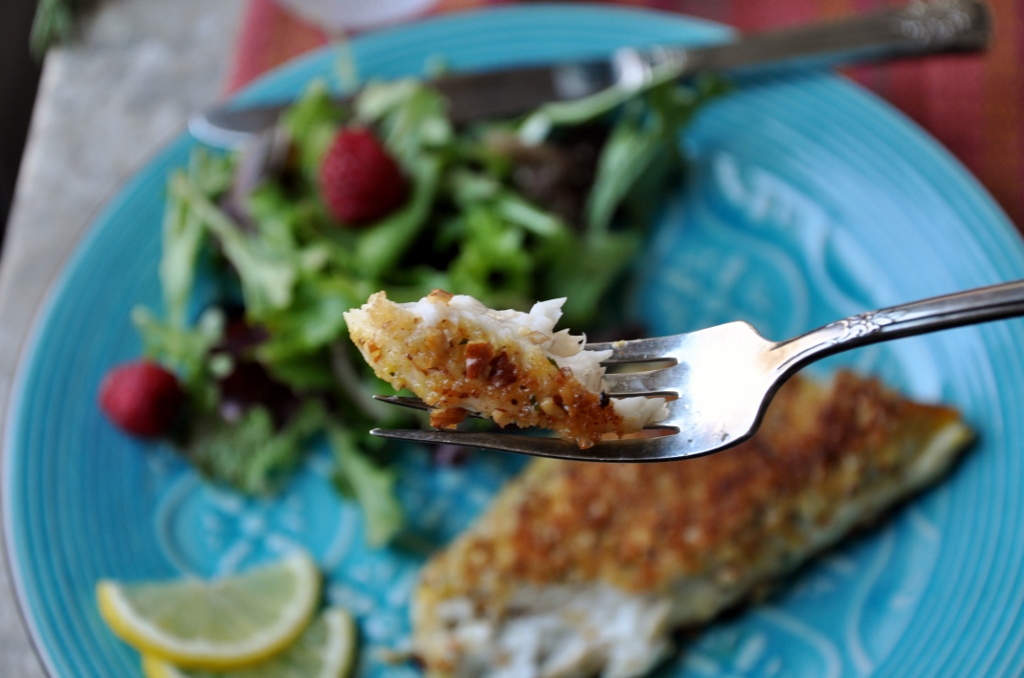 East Coast: Steam-Braised Striped Bass with Coriander & Honey-Chile-Ponzu Glaze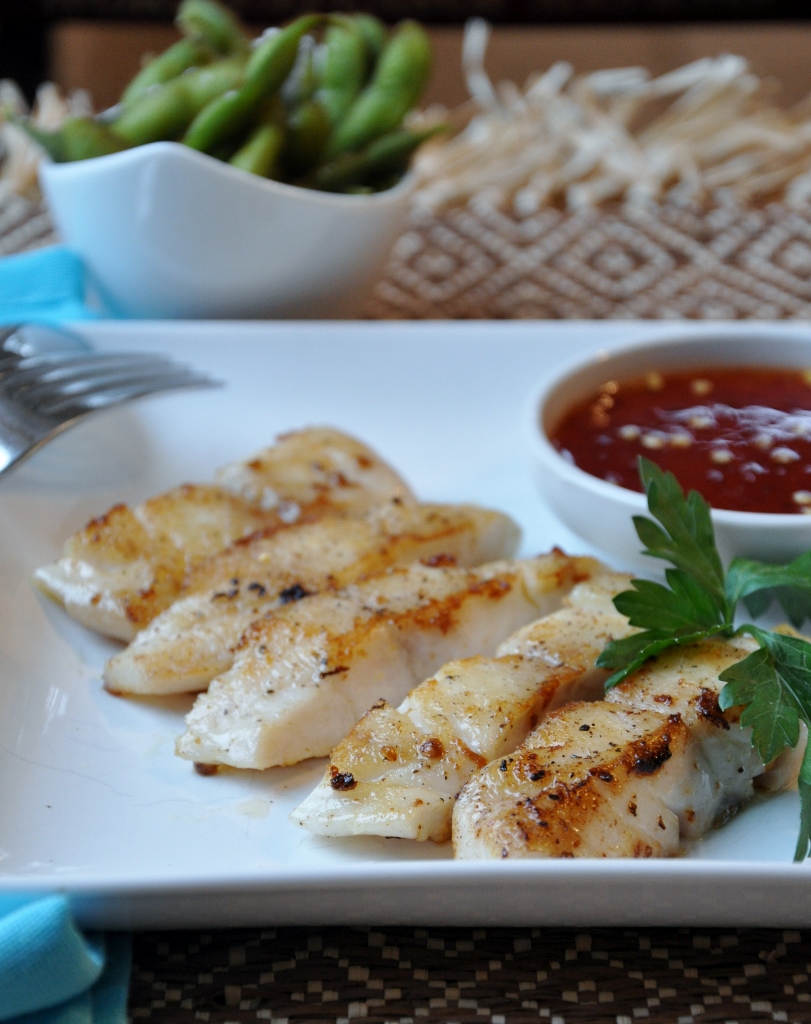 West Coast: Alaska Smoked Salmon, Capers & Egg Salad on Sour Dough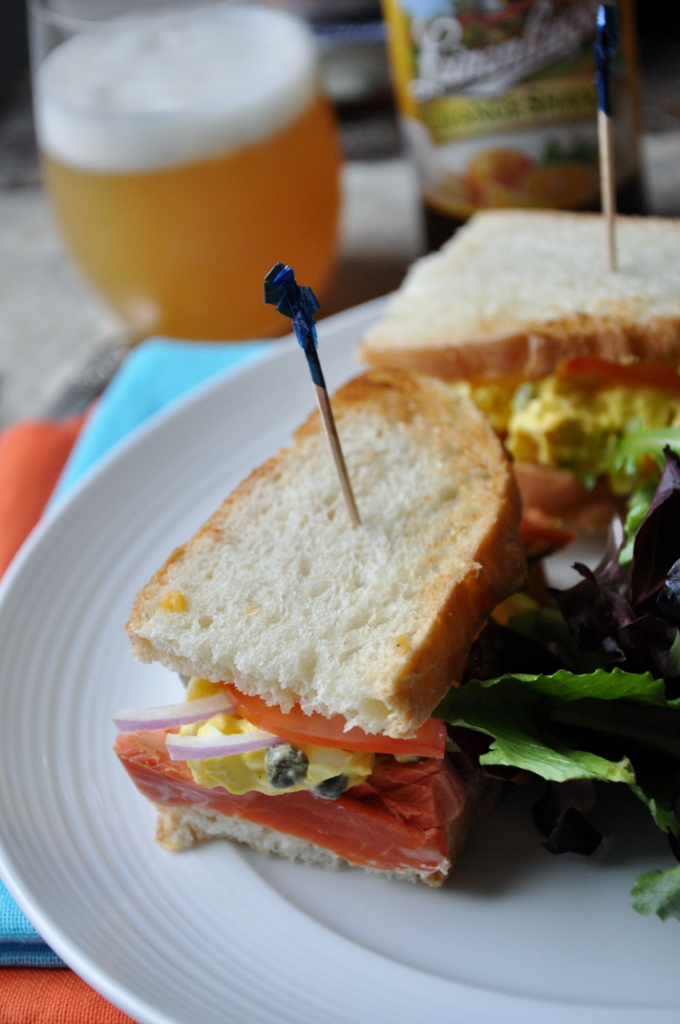 So what are you waiting for?
How To Win a  Whole Foods Market 
Fifty Dollar 
Gift Certificate:
I hope you enjoy reading Seafood Lady and find my recipes easy to make and delicious.
Do you love to eat fresh, sustain-ably sourced seafood? Did you learn something practical about buying fresh, sustainable seafood or about Whole Foods Market? Then all you have to do is comment on this blog post about something you learned on this post. I'll draw one winner at random (using random dot org) after midnight January 20, 2014.
Good luck.
(This is a promotional, paid blog post.) Check back for the above recipes in full, or better sign up and have my blog posts delivered to your inbox. Make your 2014 sustainable-seafood-friendly with my weekly news and recipes. Thanks for stopping by, good luck, and Happy New Year.