As part of the Wild American Shrimp Blogger Promotion, I am tasked with promoting the exceptional quality of wild American shrimp.
Yeah, no worries, I got this.
To celebrate all things wild Gulf shrimp, I created this 30-second video, 5 Reasons To Eat Wild American Shrimp.
Let's see if you don't agree.
Superior Quality
Uh-mazing flavor
Support American Shrimpers (my fave!)
Easy-to-prepare
Exceptionally delicious!
Now you're hungry, right?
Thought so.
Try my Shrimp Crostini or Gulf Shrimp Biscuit Sliders.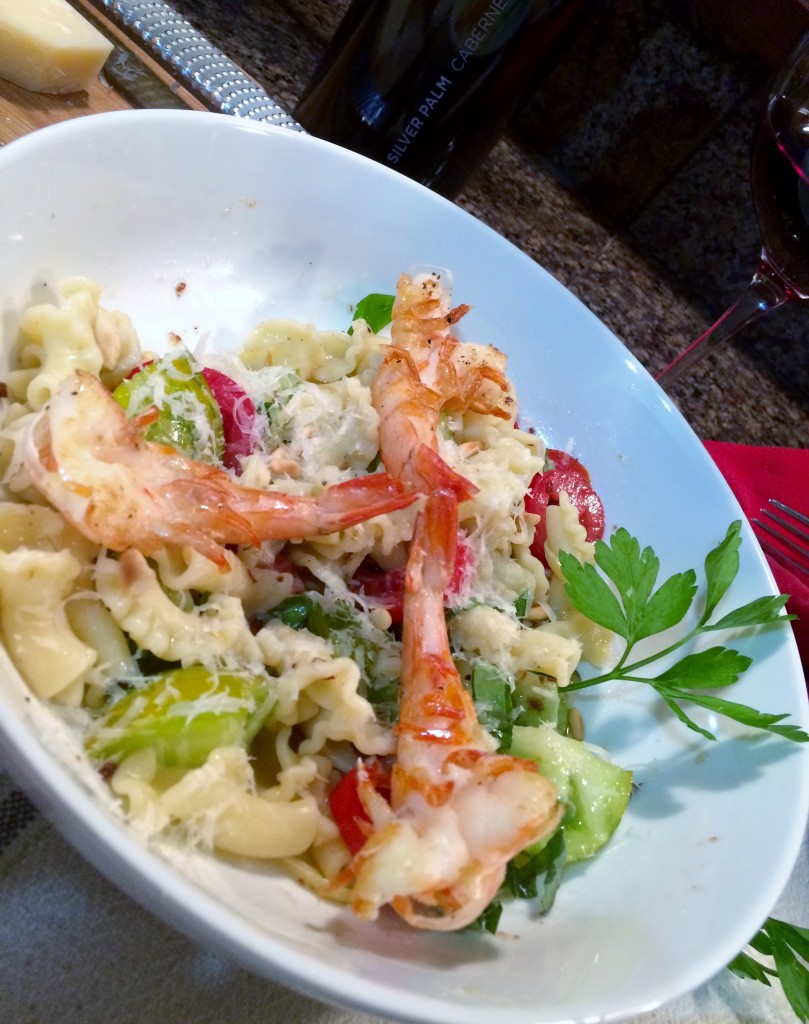 Or if you want to hang in the kitchen, sip a little vino, and impress the fam, try my Gulf Shrimp and Sweet Corn Risotto.
And let me know if I got it right. Hit me up on Twitter, Instagram, Facebook, or LinkedIn.
Need to buy wild American Shrimp?
Shop online or at the grocer. Are you a chef or business owner? Here you go.
Lastly, for all things fun AND wild American shrimp, join Wild American Shrimp on Twitter the third Tuesday of each month. #shrimpchat
Thanks and keep cooking,
M