Hi y'all,
I'm excited to offer you Amazing Sustainable Seafood. This free ebook is filled with recipes, tips, and how-to's when you join me for my Monthly Newsletter.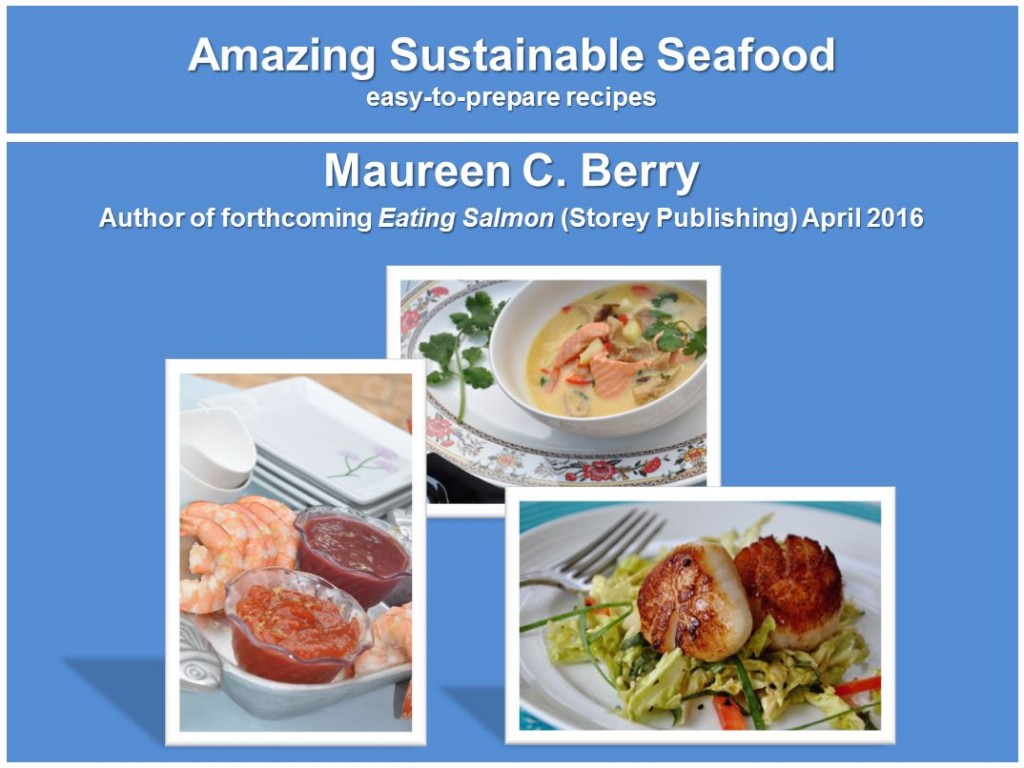 Every third Sunday of the month you'll receive a new recipe, tech trends and a spotlight on a chef or organization doing cool stuff for sustainable fisheries and ocean conservation. Plus I'll keep you updated on my forthcoming Eating Salmon cookbook and other writing projects I'm working on. Think shrimp!
Amazing Sustainable Seafood is my first ebook project. I developed, wrote and photographed the recipes. I formatted the ebook myself. Disclaimer! There may be a few stray comma abuses, but overall, I'm excited about the results. And let me tell you, this project did not come with some frustration and cussing.
What makes a grown woman cuss about formatting an ebook?
The list is long, but I'll spare you. Except. Did you know that not all fonts convert equally?
Lesson learned.
How do you get this amazing free ebook?
Sign up over on the right of the website where it says "Join me for your free Amazing Sustainable Seafood ebook."
You can unsubscribe at any time. But I hope you don't! And fyi, I hate spam (don't you?) and I promise I won't compromise your information.
Thanks to Lindsay and Bjork at Pinch of Yum for the tips and inspiration. Thanks to my friends and writers at Center Street Writers Guild, S. A. Taylor and historian Ann Gibson. I couldn't have finished this project in a month without your help y'all! Thanks again. 
Hugs, tight lines and thanks for your support friends!
Maureen