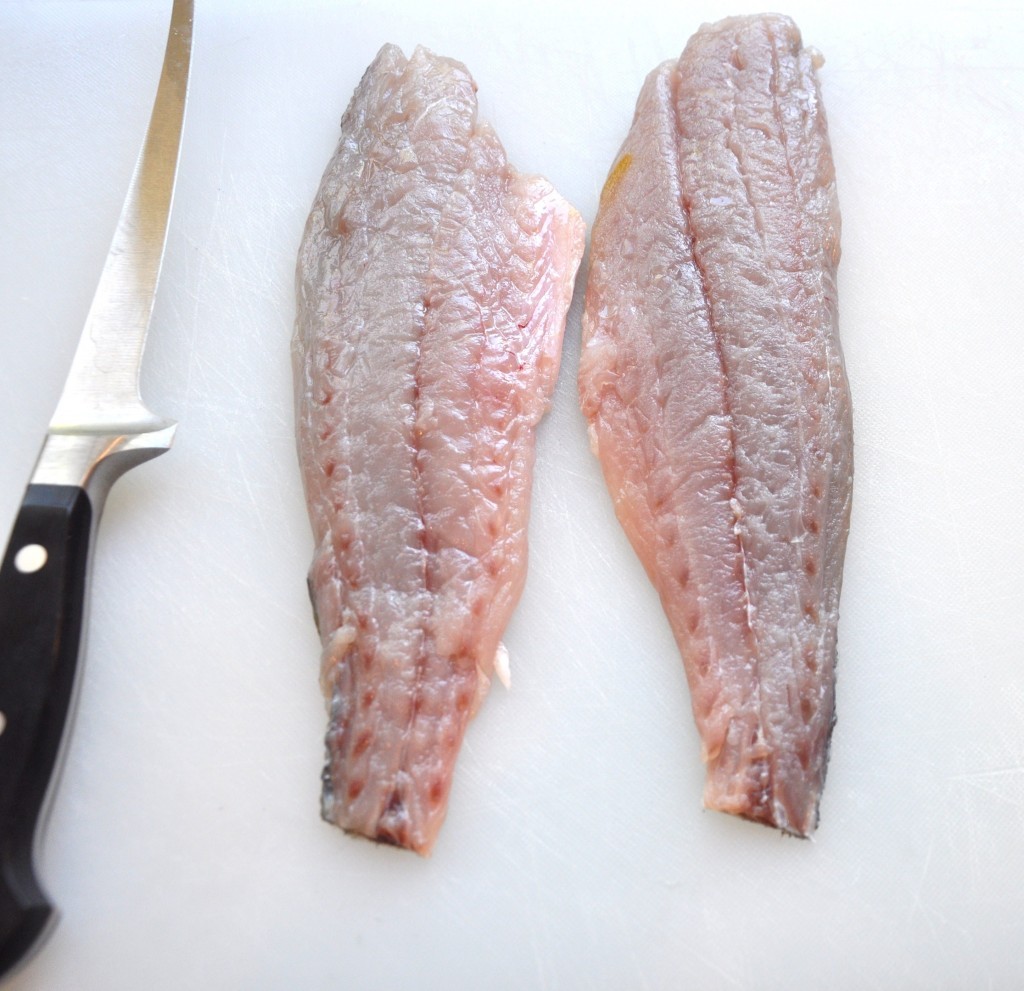 We're all familiar with the saying, "One Fish, Two Fish, Red Fish, Blue Fish," from Dr. Seuss. But how often do we actually get to see, let alone eat Blue Fish?
While I was shopping at my local farmers market last Monday night, the local fish mongers, Wild Ocean Seafood Market, offered fresh Florida Blue Fish. Although I passed on the Florida oysters (read my previous oyster post) I couldn't pass up this rare (to my world, anyway) species, right? It smelled like the ocean, wasn't available often and I rarely have the chance to buy it. So, I bought a few fillets. These two weighed in at a little over four ounces.
Blue fish are small fish (about two pounds avg. whole-but they can grow up to twenty pounds). They have dark, oily flesh, (as you can see from the picture above), soft texture and an assertive fish flavor.
Typically, Blue Fish are not available at the market, due to their high oily content, so if you're going to buy Blue Fish, make sure they're small while their flesh is still delicate.
Since these small fillets require so little cooking time, I pan seared them, skin-on, skin side down, for about four minutes. (No need to turn them, either). I basted them with a chili-garlic sauce just before they were finished cooking and Voila! They were ready to eat.
Blue fish are available during the Spring months in Florida. To find out more about Florida Blue Fish and other sustainable Florida seafood species, check out Florida Seafood and Aquaculture and/or the Florida Fish and WildLife Commission. Go here for a list of retailers in Florida.
Happy Fishing!