Happy National Seafood Month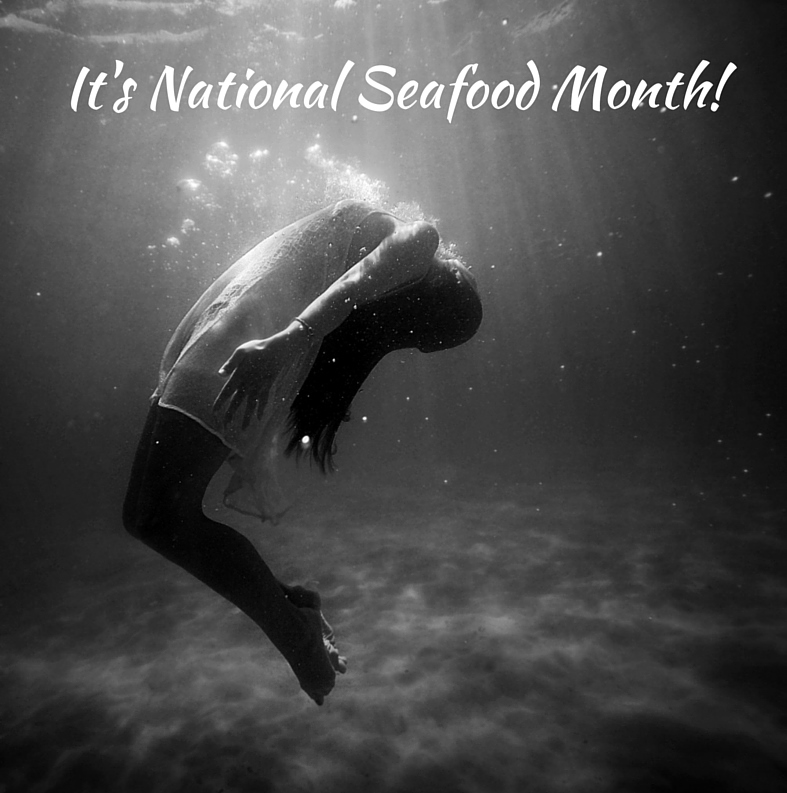 I hope you're enjoying all the seafood events going on this year. But if your way of celebrating National Seafood Month involves cooking, WTG!
Whether you choose scallops, clams, Alaska sockeye salmon, Arctic Char, halibut, mussels, squid, skate, Gulf shrimp or some other sustainable seafood species, thank you for making your buying choices matter.
If you don't like to cook and you'd rather eat your seafood in a restaurant, now, thanks to the awesome people at FishChoice, you can find a restaurant that supports the sustainable seafood movement with this Sustainable Seafood Restaurant Finder map.
---
Here's What's Up this Month!
---
---
#KnowYourFisherman
Since we're celebrating all things seafood this month, that means we're celebrating all things fishermen, too.
This comprehensive list of shrimp suppliers in the Gulf should keep you busy. Many of these shrimpers also fish for other species too, in case shrimp isn't your thing, or you are allergic (sorry!).
If a video is your thing and you don't want to click through a list, check the Northwest Atlantic Marine Alliance YouTube channel, Who Fishes Matters for fishermen testimonials.
And if Alaska, fishermen, and videos are your thing, meet the winners of the inaugural Alaska Commercial Fishing Video Contest. First place, Kamirin Couch, "Where Alaska Roots Run Deep." Second place, Jonny Antoni, "When Was the Last Time You Ate Something Wild?" Tied for third, Chad Walling, "My Alaska Seafood Story" and Krystal Sentz, "Suns Out Chums Out." Congrats to the winners and all the fishermen who entered.
We can't talk about sustainable seafood and not mention farmed fish!
Two excellent frozen seafood products on the market are Love the Wild and Australis Barramundi. Find both in the freezer aisle at the grocery. Also, global companies like AQQUUA that produce mahi-mahi and grouper, and land-based salmon farmer Atlantic Sapphire are taking fish farming into the future with innovation and tech. And one of my faves, though I admit I don't eat enough of, is oysters! Check this incredible resource on oyster varieties and availability from Chef's Resources.
If you need help sourcing something not on the list, hit me up.
---
Recipes
---
Chefs
This month, I would like to thank the awesome chefs who donated a salmon recipe for Chapter 8, Chef-Inspired Recipes in Salmon From Market To Plate.
Chef Victoria Allman, Florida Sunshine Salmon with Avocado Mousse, Citrus Salsa, And Cilantro Oil
Chefs Chris and Elizabeth Devoto, Baked Salmon with Bok Choy and Ginger
Chef Ron Duprat, Grilled Salmon with Cracked Pepper and Bacon
Chef Nora Galdiano, Salmon with Roasted Pepper, Kalamata, and Raisin Relish
Chef Rick Moonen, Grilled Salmon with Hoisin Glaze and Asian Slaw
Blue Sea Labs Martin Reed, Alaska King Lox
True North Salmon Company, Baked Shittake-Tomato Atlantic Salmon
Verlasso Salmon, Baked Nacho Chile salmon Cakes with Lemon and Roasted Garlic Aioli
MasterChef Junior Alander Weiss, Asian Glazed Grilled Salmon
Chef Virginia Willis, Broiled Lemon Herb Salmon
---
Artist
This month, thanks to one of my besties, badass boxing babe and marketing pro, Tori E., I learned about Tenley, the woman behind the jewelry made from lobster shells and other shellfish. Brilliant! And meet the lobstermen who supply her with the shells.
---
Authors
---
Innovators
Meet Farmshelf the Brooklyn-based startup that makes indoor hydroponic farming units. Coming to home kitchens in 2019. I'm ready! What about you?
---
A couple of quick updates on my book projects.
I'm now working with a book designer for Shrimp From Market To Plate.
I'm offering 30% off the ebook of Salmon From Market To Plate. And I took a price increase on the print edition due to printing costs.
My coffee table book, This Western Kentucky Life: Four Seasons of Photography, Poetry, and Food is coming along nicely. The hardest part is deciding which photographs to choose. I'm whittling down from over 400 of my best shots from the last six years.
That's it lovely friends. Thanks for reading and being a part of my world. Let me know how you're celebrating National Seafood Month. I'd love to hear from you. Email, reply, or hit me up on social works for me.
---
Quite the mouthful this month. Thanks as always for reading and subscribing. If you know someone who would enjoy this letter, please share.

Talk soon,
M