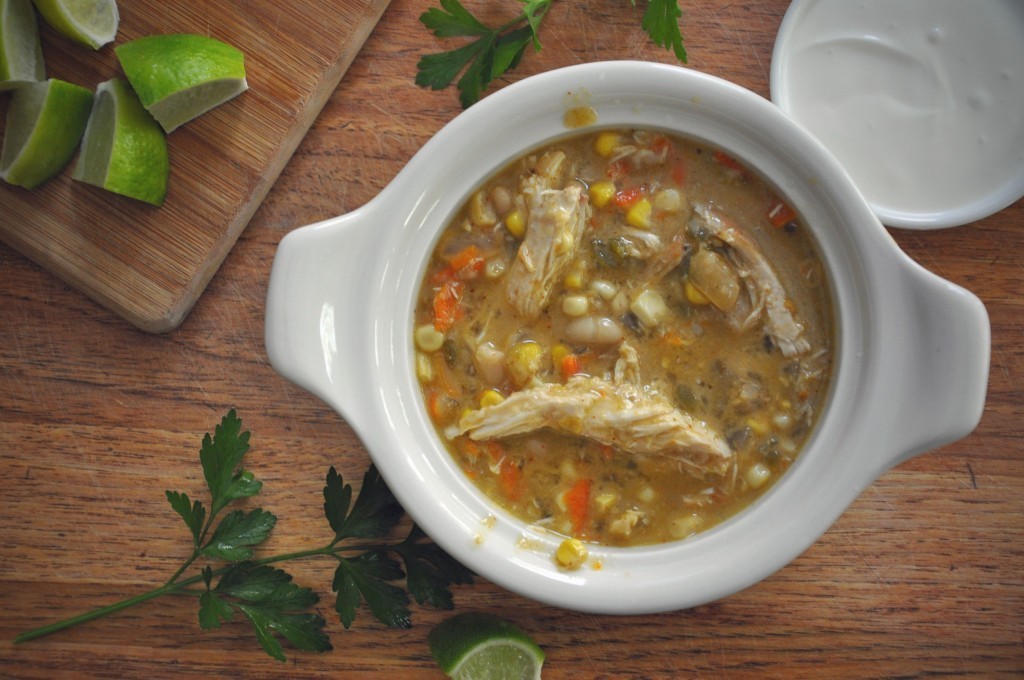 Yep, 10 steps is all it takes to make The Best Chicken Chili Recipe.
But first, I have to warn you.
There will be no Chicken Chili leftovers!
Seriously. It's that good.
While you probably have your crock pot standbys, I know I sure do, isn't it nice to break out of your comfort zone and spice things up?
Now maybe you're a traditionalist and also fanatical about your chili. I get it. Elvis likes his chili, well, the way I always make it—no bell peppers, dark red kidney beans, one third pork, two thirds beef (80/20 please). Just sayin', the man knows if I use 90/10.
The only fuss with this recipe, and I say fuss lightly, because really, if searing chicken breast a few minutes is a fuss, then go ahead and hand this recipe over to your honey, or your child-in-chef-training.
It's really that easy. And that delicious.
Elvis approved. Appetite required.
---
Chicken Chili
Serves 6
½ cup all purpose flour
Dash kosher salt
Dash black pepper
1 ½ pounds boneless skinless chicken breast
1 tablespoon canola oil
1 medium sweet yellow onion, diced
1 large carrot, shredded on a box grater
1 cup corn
2 (five) ounce cans diced green chiles
1 (13.5) ounce can lite coconut milk
1 cup chicken stock, plus more if needed
1 1 /2 tablespoons cumin
1 teaspoon chili powder
¼ teaspoon cayenne
1 teaspoon kosher salt
1 can white beans, drained and rinsed
Sour cream
Lime wedges
Add flour, salt and pepper to a bag. Add the chicken and shake to coat. Shake off excess.
Heat a large skillet on medium for several minutes. Add canola oil and swirl the oil in the in skillet.
When the oil shimmers, add the chicken to the skillet. Cook about three minutes each side.
While the chicken cooks, add onion, carrot, corn, and green chiles to the crock pot. Set the crock pot to low.
When the chicken is browned on both sides, add the breasts to the crock pot.
Add the coconut milk to the crock pot.
Heat the chicken stock for one minute in the microwave. Add the cumin, chili powder, cayenne and salt to the hot stock. Stir. Add the seasoned stock to the crock pot. Stir. Cover the crock pot and cook on low for six hours or until the chicken falls apart.
Add the white beans to the crock pot fifteen minutes before serving.
Shred the chicken breasts before serving.
Scoop a generous portion of The Best Chicken Chili into bowls. Don't skimp! Serve with sour cream and lime wedges. Parsley optional.
What's your Best Chili recipe? Let me know in the comments or find me online! 
Also, I have a new website coming soon! Check it out and sign up for my newsletter while you're over there. www.maureencberry.com
---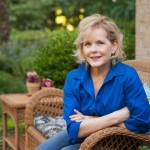 Maureen C. Berry is a writer, sustainable seafood advocate, cook, emerging photographer and nap-taker. When she's not, she tries to play better guitar and spoils with her feisty nine-year-old wire fox terrier. You can find Maureen on Twitter, Instagram and Facebook.