"Cookbooks Make Great Gifts" is a tweet I saw on some authors thread way before I published Salmon From Market To Plate in 2016.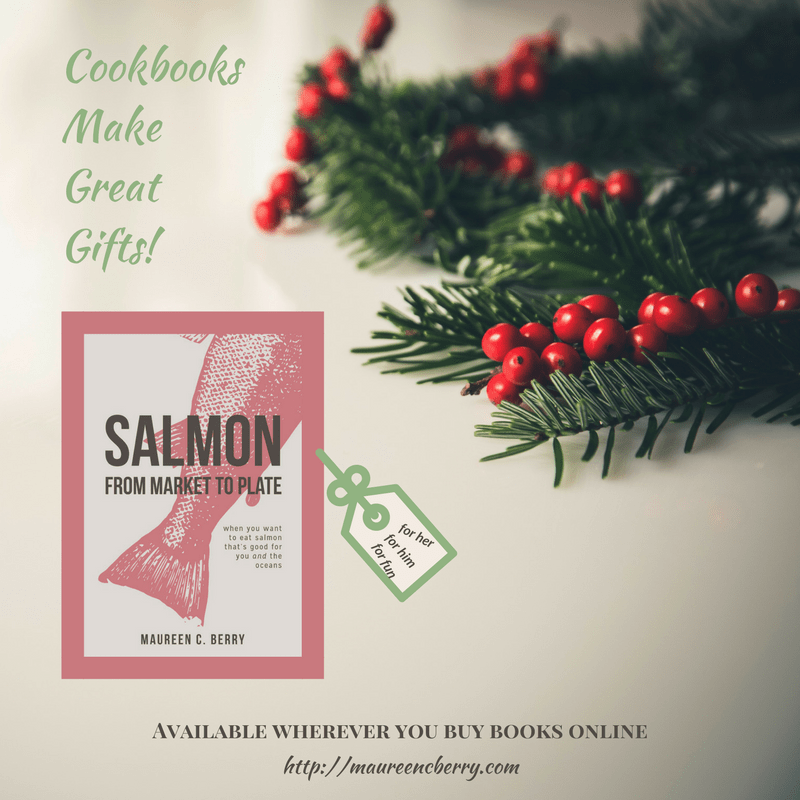 And if I was smart or savvy about it, I would have remembered who wrote that. But I was in cookbook writing/publishing mode. Which is code for I rarely thought about anything else as I mindlessly swiped through my feed.
Except that one little phrase.
Cookbooks make great gifts.
Those four words made me feel like I was headed up a snow-packed mountain to swoosh down the mountainside on skis with nothing short of finesse wearing a snappy, sexy outfit, where happy hour and a hot tub awaited me.
And while it has been sort of a smooth process, there were a few moguls where I didn't expect. I even went off piste a bit during the writing/publishing process.
But looking back as 2018 nears, publishing Salmon From Market To Plate has been an incredible experience.
And now that it's the holiday gift giving season, I get to use those four words.
Cookbooks Make Great Gifts.
From Dec. 26 through the month of January, I making my ebook available for $2.99.
Why should you buy a gift for yourself?
First it's the New Year. And we have those resolutions! Like Eat Healthy. Exercise.
Right.
Okay, so beyond the above cliched resolutions, you could for instance, *coughs* resolve to support a writer.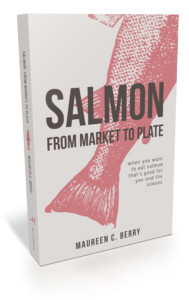 But seriously, when you buy my cookbook, not only do you get thirty salmon recipes, you will support local fishers and small businesses by knowing where to source your salmon. And why you should care. I help you navigate the language and labels at the market. I share cooking tips for In The Oven, On the Grill and Stovetop.
So this 2018, if I had to offer one piece of advice to help you make a resolution, (other than Cookbooks Make Great Gifts), think about this.
Be good to yourself and our beautiful blue planet.
---
Merry Christmas and Happy Holidays!