I invite you to enjoy a free Kindle download of my award-winning cookbook Salmon From Market To Plate!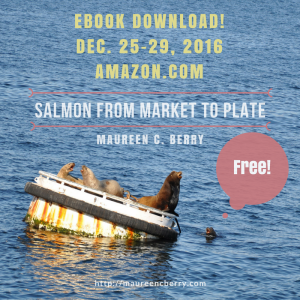 My free Salmon ebook giveaway runs Dec. 25-29, 2016, on Amazon. A $6.99 savings!
Download your copy now and then please share this special gift with a friend!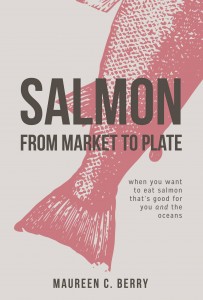 Don't have an e-reader? Get the Kindle app for iOS free.
Read what Publishers Weekly had to say about Salmon From Market To Plate.
When you finish the book, let me know what you think on Amazon, please!
Thanks and Happy Holidays,
M