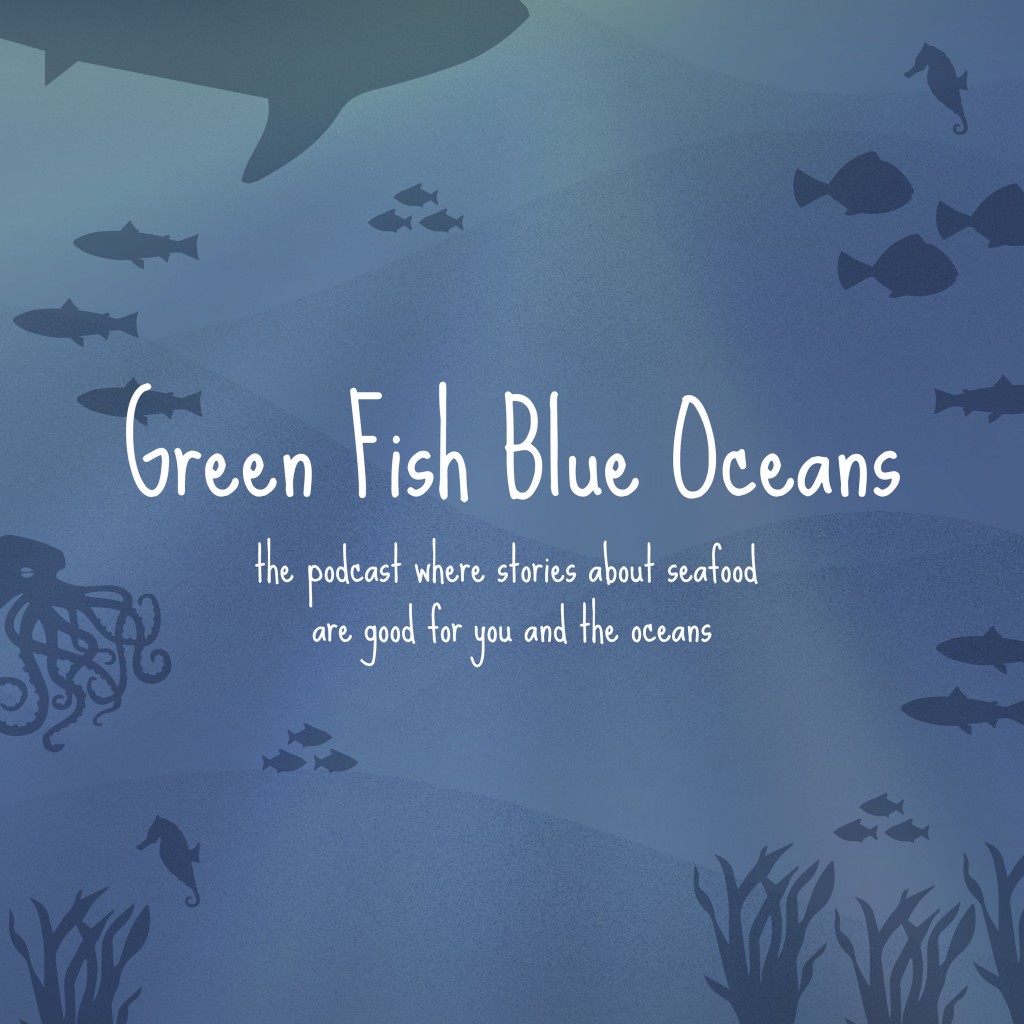 After much anxiety (laced with insecurity), I finally launched Green Fish Blue Oceans podcast, where stories about seafood are good for you and the oceans.
Listen in every other Friday to my easy-to-digest fifteen-minute episodes.
I'll tackle seafood from A to Z, including shopping and cooking tips, recipes and traceability, and ocean conservation issues.
Episode 0, The Introduction, is available now. Episode 1, A is for Arctic Char and Anchovies will be live Friday, January 27, 2017. B is for Barramundi and Blue Crab Meat is scheduled for February 10, Episode 3, C is for Clams and Climate Change will be live February 24, etc.
I hope you are as excited as I am to see where this journey leads.
Got a question about the podcast? Would you like to be a guest? I'd love to talk with you.
Leave a message or shoot me an email. And lastly, connect with me on Twitter, Facebook, and Instagram.