My A-Z, fifteen-minute format highlights sustainable seafood, not so sustainable seafood, easy-to-prepare recipes and ocean and marine-related issues facing our beautiful blue planet.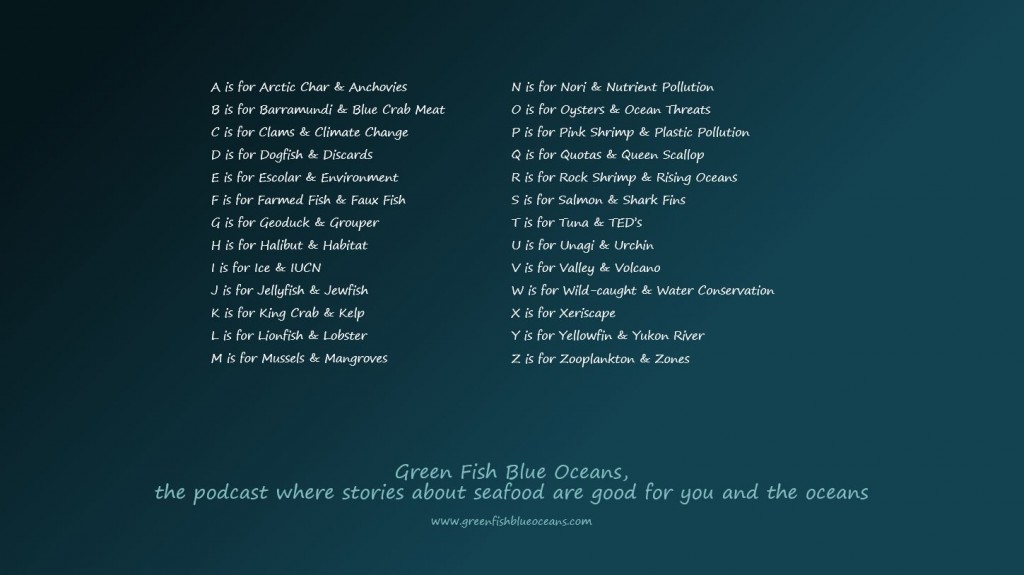 Here's what happening already this year. Episode 1, A is for Arctic Char and Anchovies and Episode 2, B is for Barramundi and Blue Crab Meat are available for download now. C is for Clams and Climate Change will be live February 17.
But don't take my word for it, watch the one-minute trailer for Green Fish Blue Oceans. Then head over to iTunes or Google Play to subscribe so you don't miss an episode. Please!
Got a quick and delicious seafood recipe you'd like to share with my listeners? I'd love to talk with you. Shoot me an email or reply to this post.
Don't just eat seafood, eat seafood that is good for you and the oceans.