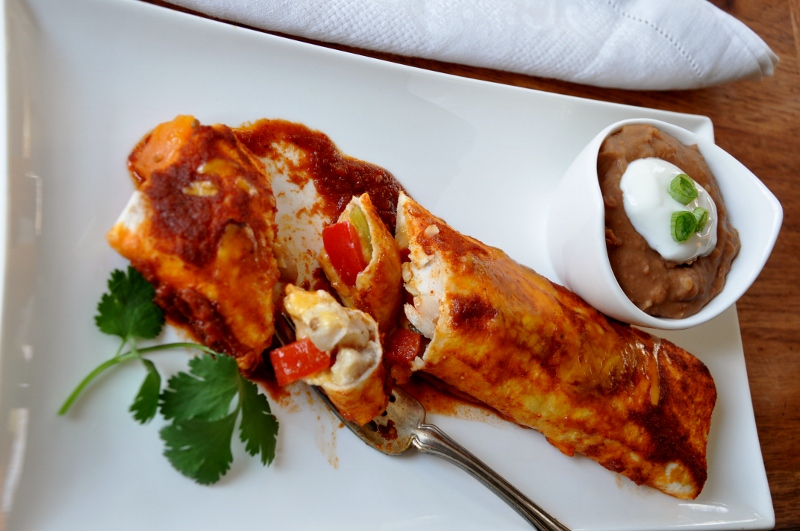 One of the things all Mexican food lovers can agree on is, we love to eat enchiladas, tacos, burritos and chimichangas because of the spicy, rich, fresh flavors. But also, lets face it, Mexican food is cheap eats.
It's comfort food at its finest.
Who doesn't like that?
Add fresh seafood, and well, Mexican food is not so cheap anymore. Is it?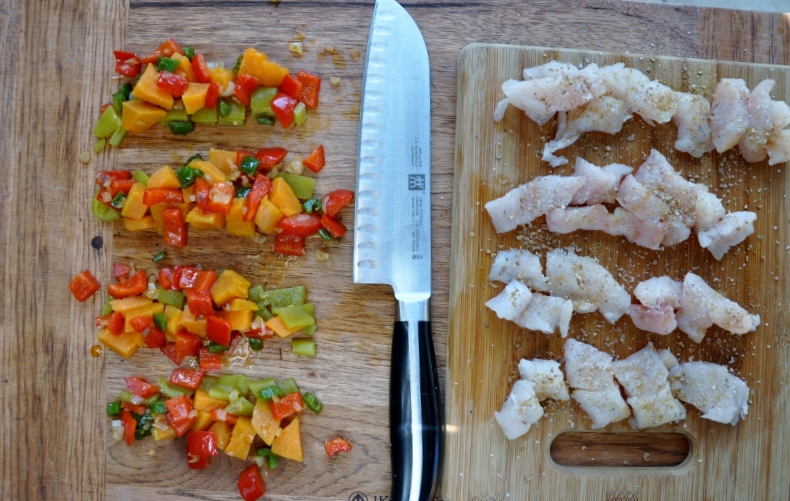 I've got the solution.
Frozen fish.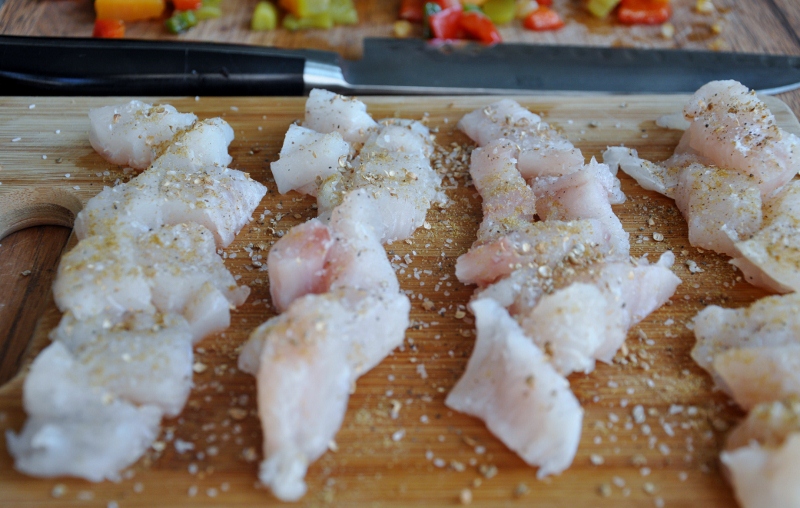 Thawed, salted, and seasoned, you'll barely notice the difference.
In fact, Elvis quipped, in between bites, "It's a waste to put fresh grouper in these enchiladas. There's so much flavor, I can barely taste the fish."
Besides the fact that Elvis doesn't take time to savor his enchiladas, I mean, he eats faster than I can roll an enchilada, he made a great point.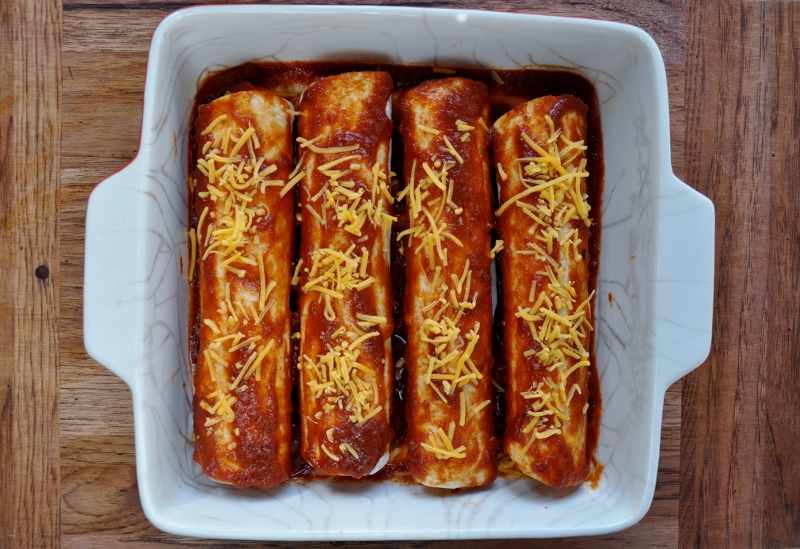 Fresh grouper fillets are priced upwards of $20.00 per pound, and fresh grouper is not always available in the market. Especially if you live, ahem, in the middle of the country.
So go on, next time you're craving Mexican food, buy some frozen fish fillets, save a few bucks, and roll my enchiladas.
Appetite required.
Grouper, mahi, or snapper will work. Don't forget to look for the words "Sustainably caught" on the package. And bring your cooler bag for transport.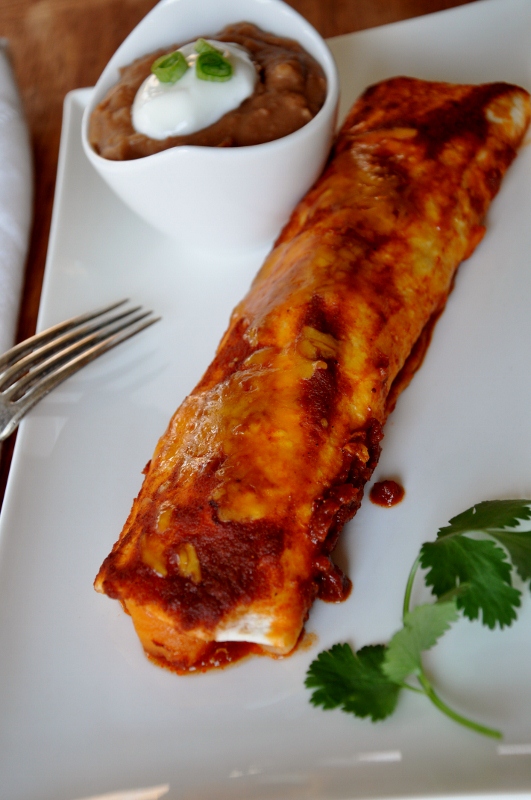 Cook's notes:
Thaw frozen fish fillets in the refrigerator twenty-four hours ahead.
Some frozen fish fillets retain more water than others. Rinse fillets in cold water, after thaw, and press firmly between several paper towels to remove the extra moisture.
Buy enough fish for three to four ounces of fish per enchilada.
To save time, I used Fire-roasted enchilada sauce from a jar.
Grouper Enchiladas
Serves 4
Ingredients
1 tablespoon olive oil
1/4 cup sweet red pepper, diced
1/2 medium jalapeño pepper, seeds removed, diced
1 shallot, diced
1 cup enchilada sauce, divided
1 pound frozen grouper fillets, thawed, and cut into bite size pieces, three to four ounces per enchilada
1 tablespoon coriander seeds, toasted and ground
kosher salt
black pepper
1/2 cup sweet potato, cooked, peeled and cubed, divided into four portions
2 tablespoons green chilies
1/2 cup shredded cheddar cheese
Directions
Pre heat oven to 350 degrees.
In a nine or ten inch skillet, heat the olive oil on medium-high heat. When the oil is shimmering, add the red pepper, jalapeño pepper, and shallots. Cook for a few minutes, stirring constantly, careful not to brown the shallots. You just want to take the raw edge off the veggies, not soften. Remove from heat.
In a 10 x 10 baking dish, spoon a few tablespoons of enchilada sauce on the bottom of the dish to cover lightly.
Season the cut grouper with the toasted ground coriander, kosher salt and black pepper.
Working quickly, lay one tortilla on a cutting board. Arrange the portioned, seasoned grouper, then an equal amount of peppers and shallots, sweet potatoes and green chilies on the tortilla. Add a few tablespoons shredded cheese and roll.
Place in the baking dish seam side down.
Repeat the process to create four enchiladas.
Spoon the remaining enchilada sauce over the rolled, filled tortillas.
Add cheese to the top.
Cover with aluminum foil and bake forty minutes.
Ten minutes before enchiladas are done, remove the foil and continue baking.
Serve immediately.
What kind of seafood do you use when you cook Mexican food?