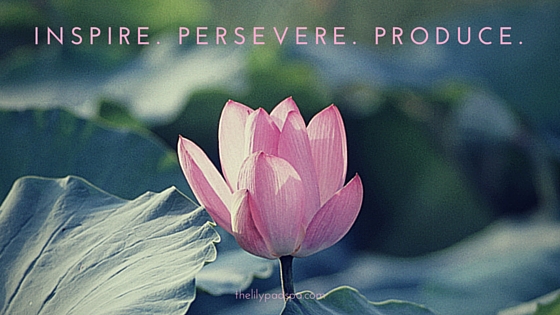 The end of the year is that time to reflect, take stock and then start fresh.
Some people make resolutions for the upcoming New Year. Some people work on being their best 24/7, 365 days a year and shun resolutions.
For me, resolutions don't work. They are either to broad, not broad enough, or not practical to last an entire year. Instead, I choose three words to guide me throughout the year.
Why three words?
I'm a sucker for simplicity.
But I didn't think up this idea for 3 words. In 2013, I found media and marketing dude Chris Brogan online. His My 3 Words meme was in my Twitter feed. Chris has been doing My 3 Words since 2006. And since I love easy I jumped in. However, I don't remember My 3 Words for 2014. Although I'm sure I posted them on my Facebook feed.
Anyway, for 2015,  I typed My 3 Words on a Word doc. Used a colored, frilly font. Printed and taped the paper on the inside of my moleskin— the one I carry in my purse.
"Ask. Trust. Believe."
Thirty some years ago my mom said, "If you don't ask for what you want in life, you'll never get it." I love that mantra. But I haven't always heeded mom's advice. Stubborn is the word that comes to mind. But then a few months ago I'd opened that moleskin and saw My 3 Words for 2015. It was then I decided to update my website. Even used mom's quote on my Services page to encourage others to ask for help. Specifically to ask me for help.
Trust has always been one of my challenges. Until I learned to trust, I had nothing. But I didn't know that. When you build a wall of bricks around your world of trust, it's not easy to break down. Then in 2008, I chipped away at that wall—I got married! For. The. First. Time. I was 46 years old. I knew Elvis was the man for me and that helped with the chiseling process, but I still wavered for a week or so when it came down to saying that one important word, Yes! And then over the last several years, with his encouragement, I learned to trust my message in my writing and my photography. But you know, at first, things were sloppy, grammatical incorrect, sometime politically incorrect and not always focused. Some of my work is still that way. But I trust the process. And now I have a gorgeous website to highlight my photography, a forthcoming book, more books coming soon, and I offer author services to help others get what they want in life.
Lastly, in 2015, I believed in myself.
Now, as 2016 nears, as I reflect on how my past shaped me, as I consider my future, I offer up my 2016 My 3 Words:
"Inspire. Persevere. Produce."
Do you have three words to guide you in 2016?
Do you make a New Year's resolution?
Maybe you have another tradition to ring in the New Year? I'd love to know. Let me know in the comments or tweet me @maureencberry. 
Lastly, I hope you have a Happy New Year and a successful 2016! Thank you for reading and being a part of my journey. I know you have a busy life and many choices. And thank you Chris Brogan for the inspiration!
Hugs and love,
M