When I crave rich, creamy New England clam chowder, I'm reminded of my best friend from Florida, Vicki Platt.
Vicki hails from Scituate, Massachusetts, where New England clam chowder, pronounced chowd-a, is to Massachusetts, as Key Lime Pie is to Florida, and Hot Brown's are to Kentucky. Vicki's family was fanatic about clam chowder, going as far as flying in clams from New England to Florida to make the chowder. How I wish I watched a little closer when she was making that soup.
There are many varieties of clam chowder, and most people have a preference about which type they like best.
I prefer traditional cream-based white New England clam chowder.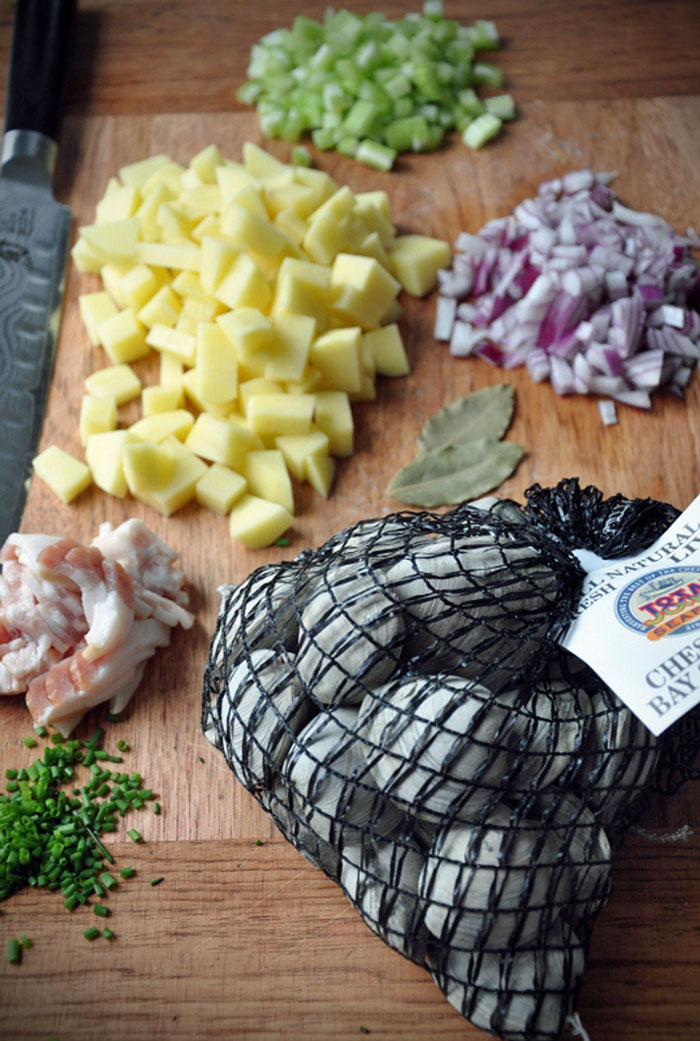 The beauty of clam chowder — whether you like to eat New England or Manhattan style, or if it's your grandma's special recipe — it's easy to make, requires few ingredients, and is satisfying on a cold, winter weekend, a Friday during Lent or anytime you're craving a rich broth and briny, meaty clams. This New England Clam Chowder recipes works with either live clams or canned clam meat.
I was inspired to make this chowder not only from my memories of Vicki and her family, but by the Culinary Institute of America.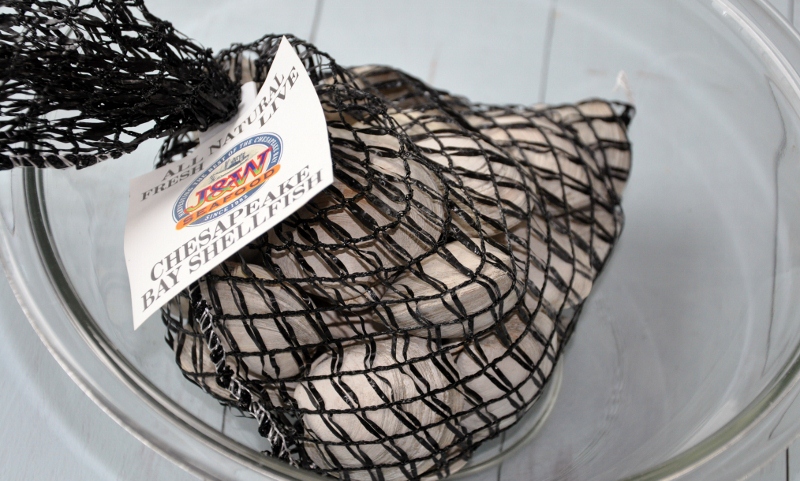 Buying tips:
There are dozens of species of clams found around the world. You'll find hard shell, soft shell, live, frozen, half shell and canned. Buy what your budget allows. For instance I bought a bag of live little neck clams for $9.99 and a can of shucked canned clam meat for $2.38. Either will work for my clam chowder recipe as you'll see below.
When buying live clams, make sure the shell is 

tightly 

closed. If open, this doesn't mean the clam is dead. Simply tap the shell and it will close, if it doesn't, then it is dead, and toss it immediately.
Store live clams up to four days in the refrigerator. Live clams need to breathe. Do not cover in ice, with plastic, or crowd with other foods.
Clams are a sustainable seafood choice.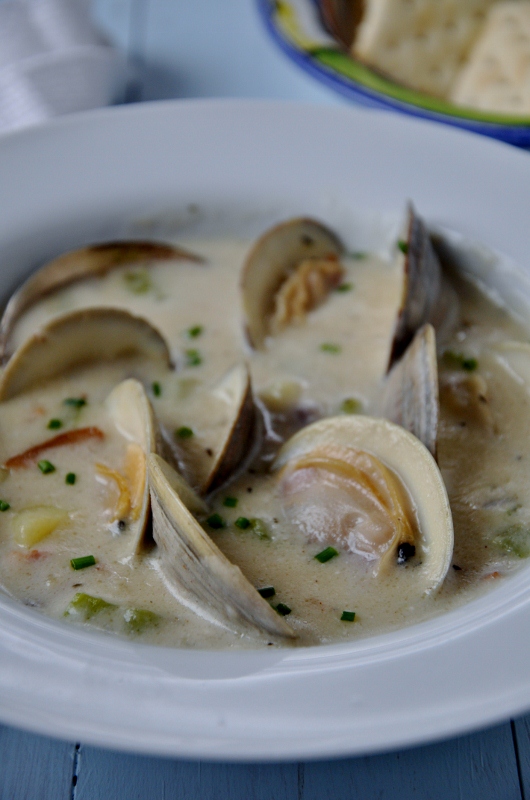 New England Clam Chowder Serves 4
Prep time: 15 minutes Cook time: 30 minutes
Ingredients
2 strips of bacon, chopped coarsely
½ red onion, diced
Black pepper, to taste
3 tablespoons four
2 cups clam juice
1 cup chicken stock
2 Yukon gold potatoes, cubed ½"
2 stalks celery, diced
2 bay leaves
½ teaspoon thyme
2 tablespoons unsalted butter
1 cup light cream
1 bag of live clams, or one can clam meat, drained, juice reserved for the broth
Directions
In a large stockpot, add chopped bacon and turn on heat to medium. Cook bacon until it begins to brown, stirring occasionally about five to six minutes.
Add onion, season with black pepper, stir and cook about four to five minutes, careful not to brown the onion.
Sprinkle the flour over the bacon and onions, and then add the clam juice and the chicken stock, whisking to create a creamy broth.
Add the potatoes, celery, bay leaves and thyme. Cover the stock pot with a vented lid. Reduce the heat to medium-low and simmer twenty minutes or until potatoes are fork tender.
Remove the bay leaves and discard.
Add the butter, cream and clams and cover with the lid to steam open the clams about six to seven minutes.
If using canned clams, add with cream and heat a few minutes. Do not overcook as clams get rubbery when cooked too  long.
Discard any clams that haven't opened.
Ladle into bowls and serve immediately with hot sauce, sherry, Worcestershire sauce and saltines or oyster crackers.
If you have leftovers, remove the clam meat from the shells before you refrigerate. Discard the shells.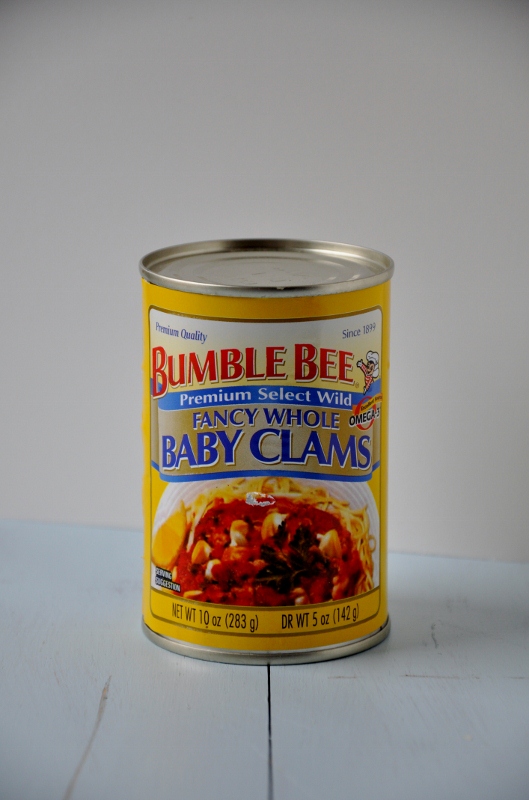 What kind of clam chowder do you like best?
(This is not a paid, sponsored, or promotional post. All opinions are my own.)