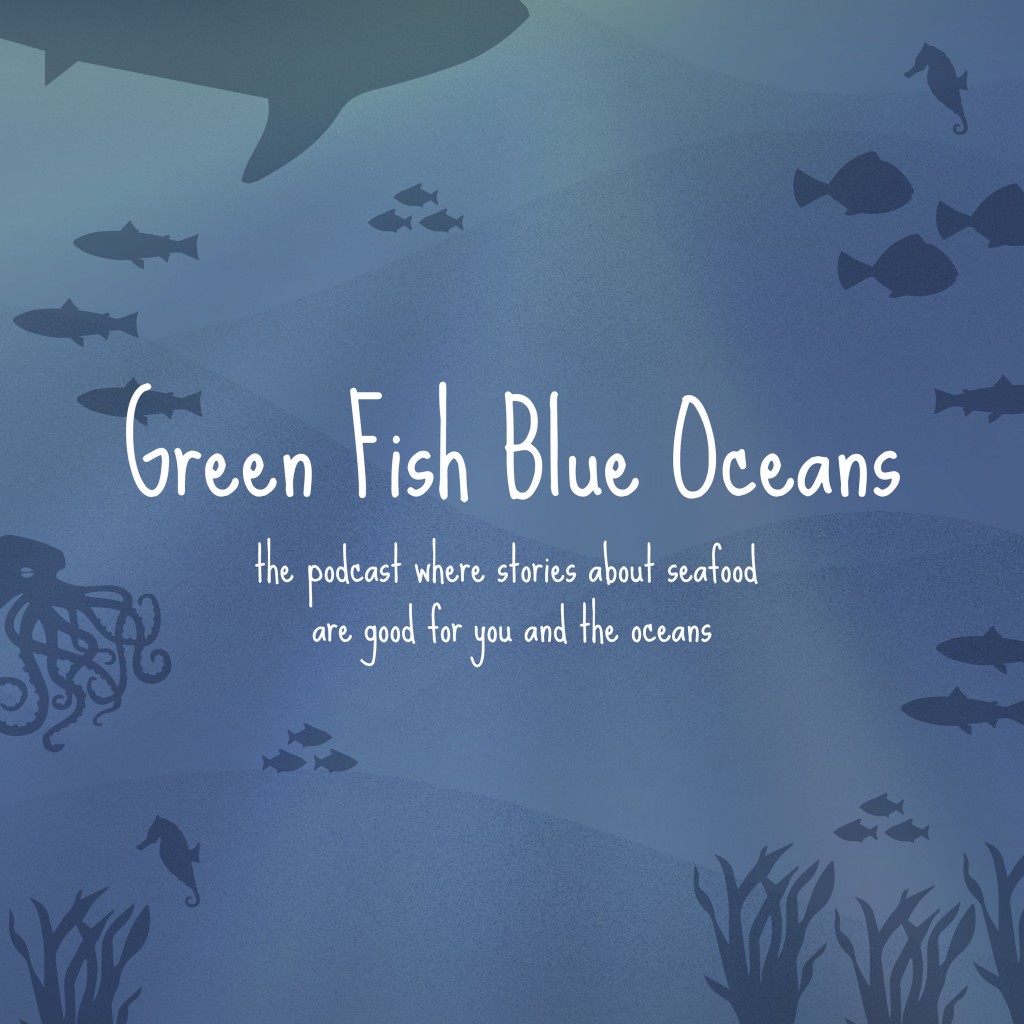 The podcast is hosted on its own site here or click on the photo above. #GreenFishBlueOceans is available on iTunes, Google Play or you can listen on the Green Fish Blue Oceans website.
The full transcripts for each episode are available here on this website.
Read on for more information about the podcast or start listening today.
---
In January 2017, I launched Green Fish Blue Oceans to keep the sustainable seafood convo going while I work on my second cookbook, Shrimp From Market To Plate.
My goal with this podcast? Create a fun, learning experience for people like you who care about your seafood, the oceans, and how can you make sure your choices are the best they can be to protect our beautiful blue planet.
I spent a great deal of time—the entire calendar year of 2016—thinking about the structure and format of my podcast. And I listened to a lot of podcasts.
Here's what I came up with for Green Fish Blue Oceans.
Fifteen-minute episodes
Tackle two seafood species, (or include an ocean-related challenge) in each episode
Develop an A-Z format (See the list below)
Record an episode every two weeks (which would conveniently take me through one year at which point I could reconsider the format and structure)
More than halfway through S1, I am already considering S2.
Interviews
Longer episodes (20-25 minutes)
Expanding the issues—taking a deep dive to explore aquaculture and wild fisheries
Sponsorship
---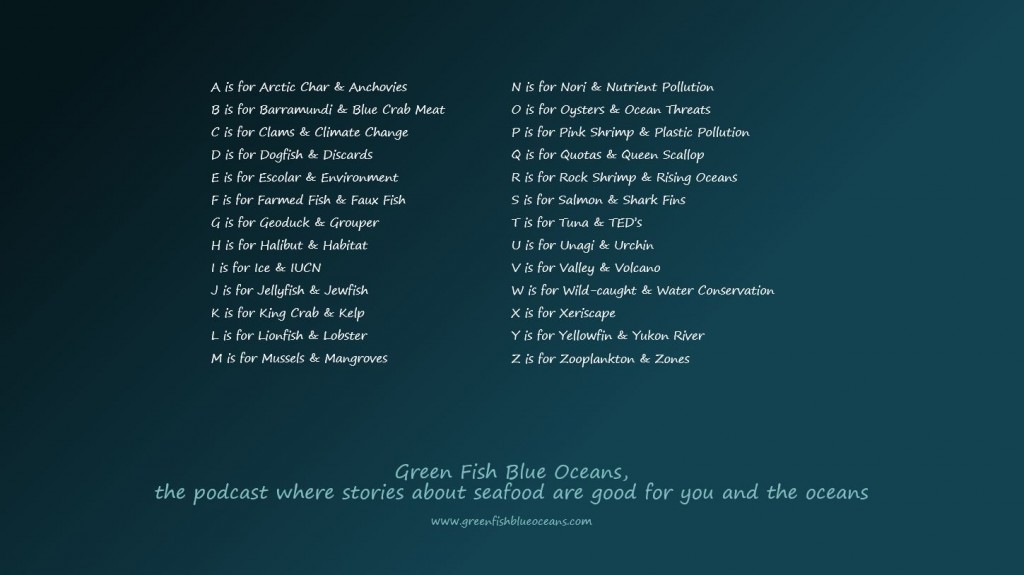 Thanks for visiting. Hit me up with your questions or comments, or if you'd like to sponsor an episode, maureencberry @ gmail . com

Talk soon,
M