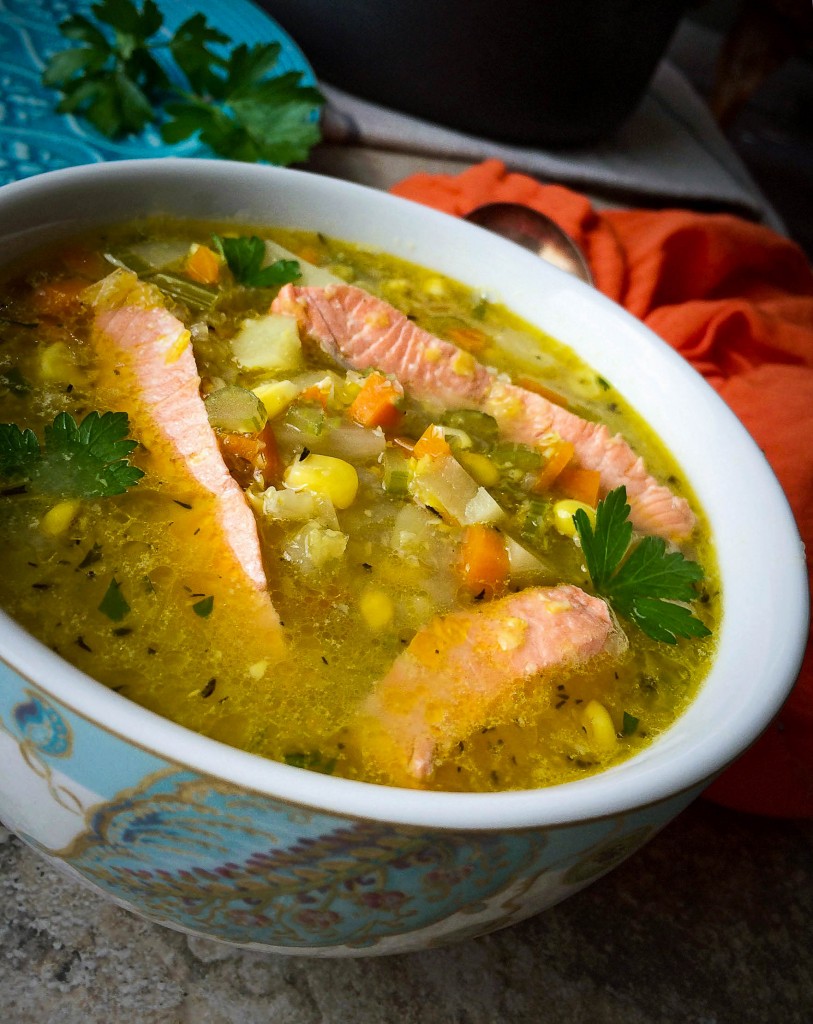 Salmon Corn Chowder Recipe
Serves 4 to 6
The fresh, simple flavors of sweet corn and fresh salmon scream summertime. Yet frozen corn and frozen salmon during the cold winter months' work well too. Salmon Corn Chowder is the perfect, one-pot, midweek meal during the long, sultry days of summer or during the lean, mean shorter days of winter.
---
Ingredients
2 tablespoons butter
2 tablespoons olive oil
2 medium carrots, diced, ½ cup
2 stalks celery, diced, ½ cup
1 shallot, diced or ¼ cup
2 cups corn, divided
Dash kosher Salt
Dash pepper
¼ teaspoon thyme
3 cups corn stock
3 medium Yukon gold potatoes, diced, or 2 cups
Flat leaf parsley, garnish
1-pound salmon, skin off, cut in one-inch strips
Tomato, diced (optional)
Directions
Add butter and oil to a large stockpot over medium heat. When butter foams, add carrots, celery, and shallots. Stir and cook about four to five minutes until the onion and celery are translucent.
While the mire poix is cooking, pulverize one cup of corn and one tablespoon of water in a food processor until thick and paste-like.
Add pureed corn, potatoes, thyme, salt and pepper to pot. Stir and cover with vented lid. Bring to a simmer. Reduce heat to medium-low. Cook for ten to eleven minutes. Press down on the potatoes with the back of wooden spoon to mash some of the potatoes when they are fork-tender.
Add the remaining cup of corn and salmon to the pot. Stir. Cook for three to four minutes or until the salmon flesh is opaque and the corn is warm.
Stir in fresh parsley.
Ladle the Salmon Corn Chowder into bowls. Serve immediately.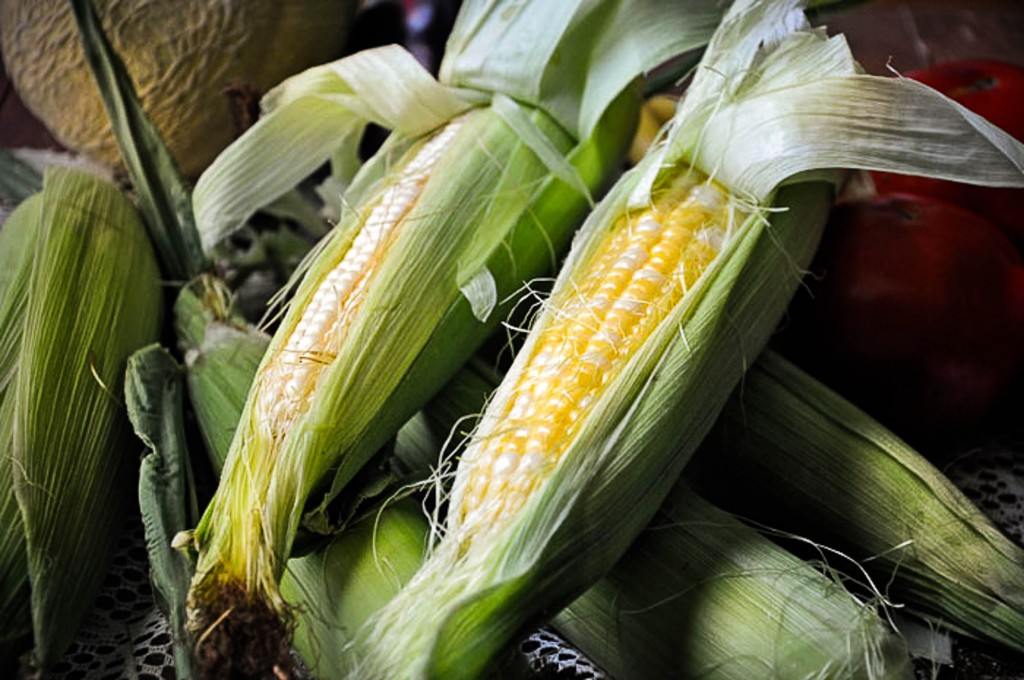 ---
Salmon Corn Chowder is one of the Everyday Recipes in Salmon From Market To Plate when you want to eat salmon that is good for you and the oceans. Available on Amazon. Copyright Berry Publishing, 2016. All rights reserved.