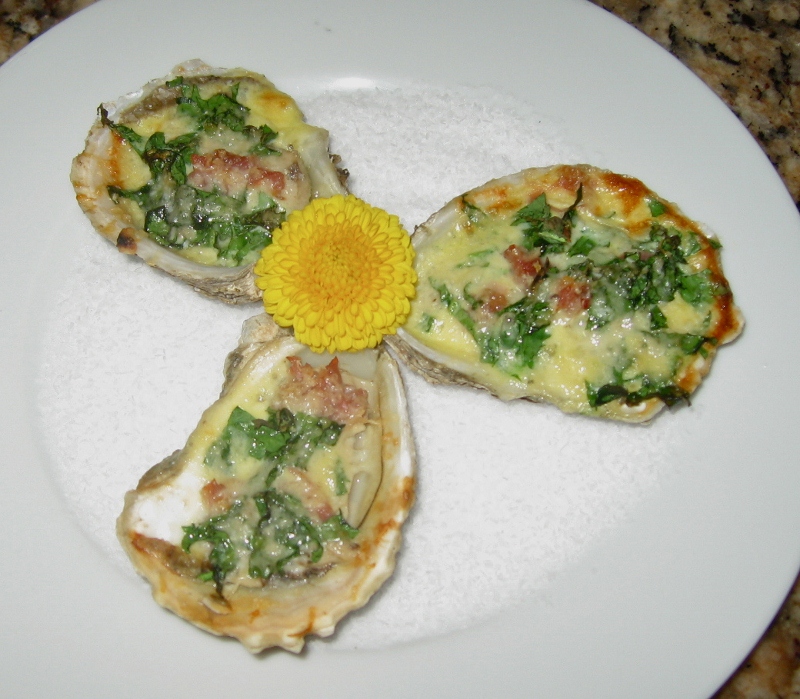 Is cooking with seafood and cheese considered creative license, or is it hampered by outdated, conventional thought?
Ask a diva.
My online friend Laura Lafata, known as La Diva, self-made, sassy bartender extraordinaire, and culinary entrepreneur of La Diva Cucina, made it through auditions and on to live television for the ABC cooking reality show, The Taste.
The Taste, hosted by a panel of judges who act like they're fresh out of drama school,  Anthony Bourdain, Nigella Lawson, Ludo Lefebvre, and Brian Malarkey, has yet to prove itself on the reality cooking show circuit.
Meanwhile back in Miami, La Diva teaches hungry foodies how to make "small bites and BIG DRINKS."
And everybody knows reality shows are full of late-night drinking, sleep deprivation and drama.
Who better than a fiery, saucy foodie who calls herself La Diva for a show like that? And doesn't it seem like some reality cooking shows are based on personality more than the cooking? La Diva would be a natural for The Taste, right?
Yes, I thought so too, especially when I'd learned she made her wildly popular oyster appetizer, Oyster a la Carl, for her audition.
Let's deconstruct the story, shall we?
First, oysters lend themselves to one bite. Put another way, have you ever eaten an oyster in less than one bite?
Chalk one up for La Diva on choice of product.
Second, she used a recipe culled from an old friend and mentor from her days working in Australia. Oysters a la Carl.
Score another point for La Diva. I'm all about the story behind the recipe. Who isn't?
Third, the recipe. Hot, creamy, crunchy, savory, salty.
Hello. Dare I mention umami? Another point or three.
But the judges didn't think so.
Nooooo….instead they used their haughtily, conservative complaints to cut La Diva, one hand-slamming NO at a time. "You're dish is too complicated," and "seafood and cheese?" (Paraphrased from La Diva's blog.)
La Diva was eliminated before she could control the nervous twitch in her cheek! (Straight from La Diva's blog about the audition)
But La Diva took it in stride. Isn't that what diva's do after all?
"I DID win a piece of mind…and rules were meant to be broken," she said of the comment about the seafood and cheese combo.
Spoken like a true diva.
And if you think I have a sour taste in my mouth because of La Diva's lost opportunity, check out the The Taste's Discussion Board, then get back to me. We can talk.
Thanks Laura for sharing your story and recipe.
Oysters a la Carl/Serves four
Ingredients
16 freshly shucked oysters on the half shell on foil lined baking tray
4 pieces prosciutto, thinly sliced and chopped
1 cup arugula, washed, stems removed and chopped into small pieces
1/2 cup Parmigiano cheese finely grated
1/4 cup extra virgin olive oil with minced garlic
one egg beaten with 1/4 cup cream
Method:
Preheat broiler. Add 1/2 teaspoon each of the egg custard and garlic/oil mixture into each oyster. Add a bit of prosciutto to each oyster followed by arugula and then top with the cheese. Bake under hot broiler until the cheese is brown and bubbly, about 2 minutes (depending on the size of the oysters.) Take care not to over cook! Serve at once!
What do you think? Do seafood and cheese go together? Yes or No? Got a seafood-cheese combo recipe you'd like to share? Send me a message for a chance to see your recipe here.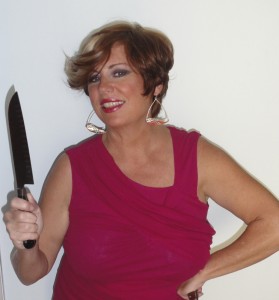 Engaging and informative, Laura Lafata is a hospitality veteran with over thirty years' experience. She's been cooking since she was nine years old. She has worked as a personal chef, creative mixologist, waiter, and coffee barista at upscale restaurants, clubs and bars across the United States and Australia.
Her popular and hip "small bites, BIG DRINKS" cooking and cocktail class outlines everything you need to throw a fabulous cocktail party! La Diva is also available for personal chef services, catering and bachelorette parties, bridal showers, family reunions and team building events. Any occasion that requires a GOOD TIME requires La Diva Cucina!
www.ladivacucina.com; 305-297-8121
(photos courtesy Laura Lafata and Felix Pike)