These four little words will never get old. "I bought your book."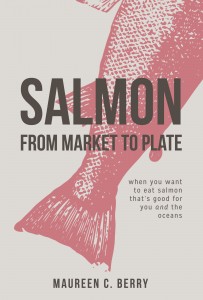 The other day, I was standing in line at the Vet's office waiting to pick up medicine for Reggie when one of the women behind the counter looked up, saw me and said, "I bought your book." After I offered a surprised thank you, she went on, "I have so enjoyed reading it, but I'm not brave enough to cook yet."
So I thanked her again and told her she can find me on Facebook and ask me any questions she wants.
Now, if you're an author, you can relate. Idk for a fact, but I suspect even Ina G. is delighted when she hears those four little words.
Me? I'm always thrilled. You see, not only am I an author and indie publisher, I live in a small rural western Kentucky town where there are more pork, venison, and beef lovers than seafood lovers.
Not that there are no seafood lovers here! I have hosted numerous successful book events and seriously thought I sold a copy to every small but enthusiastic salmon lover since the April 2016 release date. But thankfully, Salmon From Market To Plate is available for purchase not only on Amazon (in print and ebook) but is stocked in two local Madisonville retail locations, Readmore Bookstore at the Parkway Plaza Mall, and 45-70, the men's bespoke store on historic Sugg Street.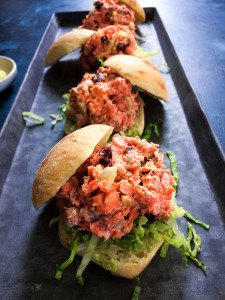 Also, since the April 2016 release, I have done a decent job marketing my cookbook. However, for the last several months, I haven't been as consistent with my message. I am writing the second title, Shrimp From Market To Plate, launched a  podcast, Green Fish Blue Oceans, and recently recovered from a serious case of pneumonia compounded by ehrlichiosis, a disease more commonly known as a tick bite.
But it's a new year! And spring is bursting with fresh opportunities.
Here is my Spring 2017 Salmon Cookbook Schedule (and other literary events)
Thursday-Sunday, March 3-5, International Association of Culinary Professionals (IACP) Louisville Marriott Downtown, Louisville, KY. While I didn't receive a nomination (I submitted Salmon for IACP's coveted annual cookbook award in the Single Subject category), I am able to sell copies of Salmon. My thirty-minute window is happening Sunday, March 5 from 2:50 to 3:20 pm. Louisville Marriott Downtown Convention Center 2nd floor.
Thursday, March 9, Madisonville North Hopkins High School. I was invited to the AP Environmental Science class to speak about sustainable fisheries. My one-hour talk is titled, "The Future of Sustainable Fisheries." (Man, I hope those kids have some questions!)
Wednesday, April 12, from 5:30-7pm, Big City Market & Coffee Bar Listening Room. I am hosting Slammin' on Sugg Street, an open mic poetry slam where anyone can speak their mind. Food, wine, and beer are available for purchase by Big City Market.
Saturday, April 15, from 10 am to 4 pm, I was invited to the 2nd Annual Author's Day at Hopkins County-Madisonville Public Library, Center Street, Madisonville, KY. I'm selling copies of Salmon and will do a 30-minute reading from my forthcoming memoir, Hurricanes, Handcuffs, Pepper Spray & Scrambled Eggs.
Friday and Saturday, April 21-22, 8:30 am to 4:00 pm, 19th Annual Southern Kentucky Book Fest. WKU Nicely Conference Center, Bowling Green, KY. I'm attending the annual writer's workshop on Friday and selling copies of Salmon on Saturday.
Can't make it to any of these events, but want to buy a copy of Salmon From Market To Plate? Your best bet is Amazon friends unless you live within driving distance or want me to mail you a signed copy. Which I am always happy to do. Reply here or shoot me a message.
And if you already own a copy of Salmon, thank you!
Hey, will you do me a favor? When you prepare a recipe from my book, please snap a photo, post on social media and tag it #salmonfrommarkettoplate. Thanks!
And please support the literary events in your community.
---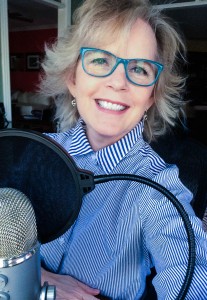 I offer recipe development for your website or brand, and offer manuscript mentoring and editing services for aspiring published authors. Check out my Work with Maureen page for more information, or shoot me an email for a quote at maureencberry at gmail dot com. And let's connect! I'm on Twitter, Facebook, Instagram and LinkedIn.
Thanks as always for reading and for your support,
M