Why I decided to start a Community Supported Fishery.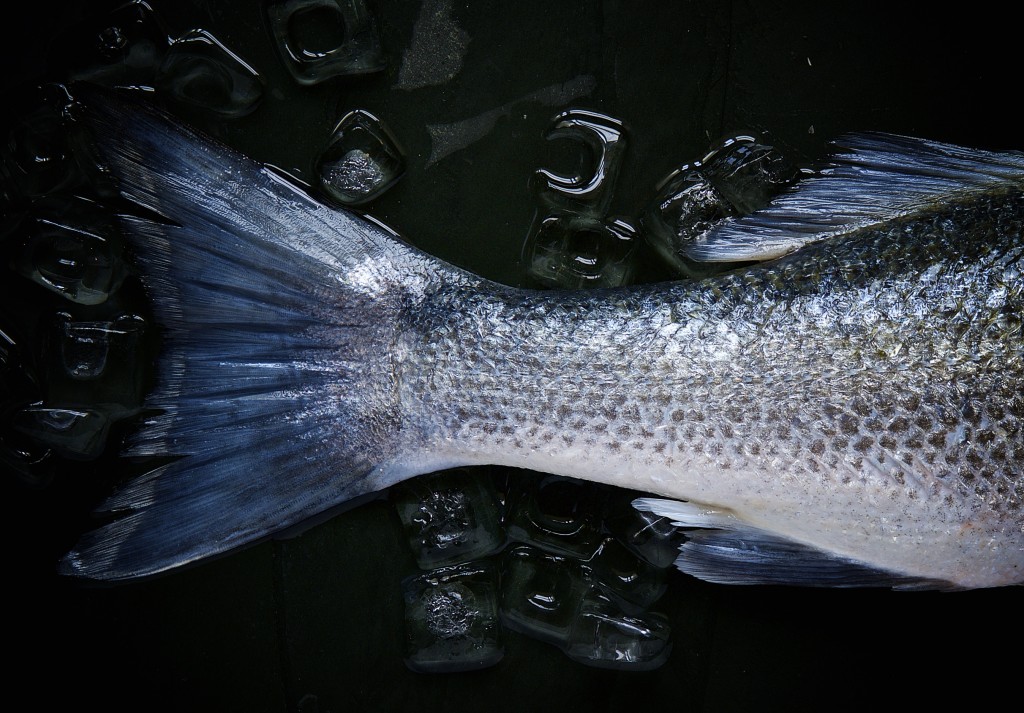 Since Salmon From Market To Plate was released in April, and after a few book signing events, it was clear that my readers in my community needed a resource for sustainable salmon.
"Where do you buy your salmon?" and "How do I know if my salmon is sustainable?" are two of the most frequent questions I am asked.
I tell folks "I buy my wild salmon from Alaska fishers and farmed salmon from The Fresh Market and Whole Foods Market." But my answer felt a bit self-serving and not fair to my readers and salmon-loving friends.
Wouldn't it be delightful if I started a Community Supported Fishery (CSF)?
Daunted, but not one to shy away from a challenge and always looking for a solution, I started to write a business plan.
I knew my biggest challenge would be logistics and distribution. Sourcing sustainable seafood is not a challenge for me since I know plenty of sustainable fishermen and women in the US.
Once I began to write, I realized part of my solution was practically in my backyard.
Several months ago, I was introduced to salmon fishers Mary Beth & Jason McKinley of Caught Wild Salmon, Kentuckians who fish every year in Alaska for sockeye salmon.
After a few email exchanges with MB on my proposed CSF idea, I met with Erika Lyons at the UK Extension office in Hopkins County to see if I could arrange to be a guest vendor at the HC Farmers Market. With a copy of the HCFM bylaws in hand and challenges galore, I began my journey down the hopefully not too long road of unknowns.
Since that time, there have been bumps, obstacles, challenges and questions, questions, questions.
So while I work on obtaining permits, field answers and wrangle with logistics, I created several answers to some commonly asked questions about what a CSF is, how it works, and why you should join.
---
---
Note to readers: this Q & A was written specifically for the folks in Hopkins County, Kentucky. The information offered is about the business model I am proposing to the prospective members. My role is not the fisher, but the broker between the fisher and the community.
If you're looking to start a CSF in your community and have answers or questions, I'd love to talk. Shoot me an email maureencberry@gmail.com or text me 407-580-7136 to schedule a call.
---
---
CSF FAQ's
What is a Community Supported Fishery (CSF)?
A CSF is an alternative business model, similar to a Community Supported Agriculture (CSA) that brings sustainable fish to the market for a pre-paid membership fee. For Madisonville and Hopkins County, the fish will be wild Alaska sockeye salmon. Other species may be added in the future. This CSF is a monthly pre-paid subscription service.
Why should I join a CSF and buy wild Alaska sockeye salmon?
So you know where your salmon comes from. #KnowYourFisherman
Buying wild Alaska salmon means you'll support US fisherman and specifically locally born & raised Kentuckians.
Who are the fishermen?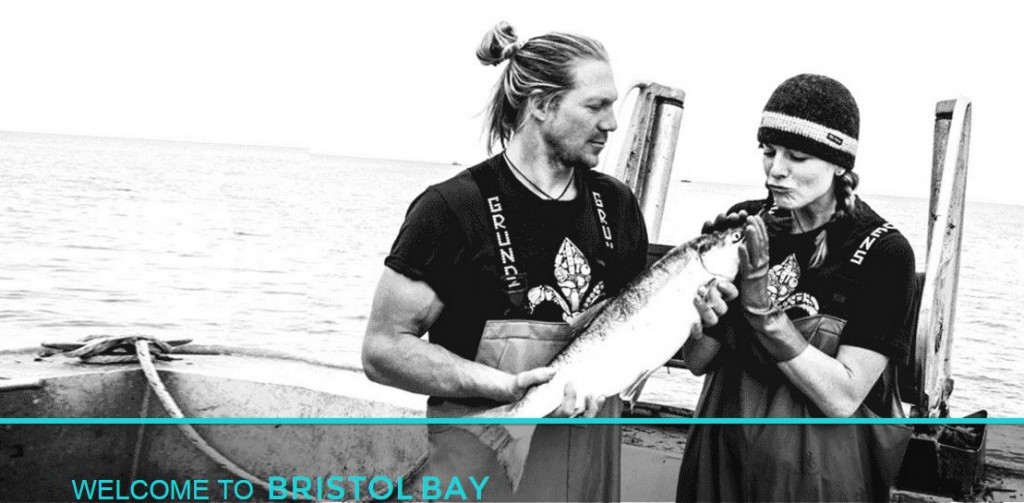 Mary Beth & Jason McKinley are born and raised Kentuckians and the fishers behind CaughtWildSalmon. Jason travels each summer to Alaska to fish for wild sockeye salmon.
Where exactly does Jason fish?
Bristol Bay, Alaska in the Egegik River.
50 percent of the world's sockeye salmon comes from the Bristol Bay Alaska fishery. The size and longevity of the world's largest salmon run prove the success of Bristol Bay's commitment to protecting and preserving its fishery and supporting the local ecosystem.
Why wild Alaska sockeye salmon?
Wild Alaska sockeye salmon grows naturally in pristine waters, is fished responsibly and is free of growth hormones, antibiotics, artificial colors, chemicals, pesticides, and additives. Wild Alaska sockeye salmon is sustainable which means it is not overfished, the fishing method doesn't harm the fish, the environment, or the future of our oceans.
Wild Alaska sockeye salmon is known for its deep rich red color and high oil content giving it a visually attractive look and silky texture. Sockeye is prized in kitchens and markets around the world.
How is the salmon packaged?
Wild Alaska sockeye salmon is processed and packaged in the US. The salmon is available skin on, frozen, vacuum packed in 6-ounce portions and 1-2 pound fillets. Bulk packages are available also. Smoked salmon is available during the Christmas season.
Is there a minimum purchase?
Yes. Two pounds.
Collectively I need a minimum of 60 pounds to keep the freight weight low. This shouldn't be a problem since I have 40 plus salmon-loving members on the list!
Helpful ordering guide:
If you eat two 6-ounce portions of salmon twice a week, (FDA recommended) you need three pounds of salmon per month. Multiply three by the number of people in your family who eat salmon to determine how much salmon to buy each month.
Is there a maximum amount of salmon I can order?
No. You can buy as much as your heart desires or as much as your freezer will hold! (Subject to availability from the fisher.)
So how does this CSF work?
Once I arrange the logistics with the fishers and get the necessary permits (with luck within the month), you will receive another email including an order form and payment specifics. You have one week from the time the email is sent to place your order. Note: this is a pre-paid service via Pay-Pal. Once I receive your orders, I will send a second confirmation email which will include your cost, including shipping and handling (based on your order) and the date/time/location for pickup. Pick up will usually occur within the week from the confirmation email based on the fisher's schedule and the size of the CSF order. Larger orders may take an additional day or two.
Please bring a cooler with gel packs/ice for pick up. Madisonville Community Supported Fishery and Caught Wild Salmon are not responsible for damage/quality to your salmon after your receive your order.
Is wild Alaska sockeye salmon available year round?
Yes. The active fishing season in Alaska is May through September, but frozen Alaska sockeye salmon is available year round.
Where do I pick up my salmon?
TBD in Madisonville, Kentucky.
Is there a delivery service available?
Not at this time.
How do I store my salmon?
Salmon should be stored in the freezer or consumed within one to two days after thawing.
How much does wild Alaska sockeye salmon cost? And who packs my fish?
Wild Alaska sockeye salmon is $17.50 per pound for a large fillet (1-2 pound average) and $19 per pound for portions (six ounces).
Additional shipping & handling charges may apply from the fisher based on weight. For instance, an order totaling over 100 pounds requires additional packaging and handling from the fisher. Your salmon will be packaged by the fisher to reduce any issues with integrity to the fish.
What if I forget to order? Can I still get fish at the pickup?
You can only pick up fish if you order and prepay. You can always order the following month. As a reminder, the CSF is a monthly pre-paid members-only service and you receive only as much fish as you order*.
*Subject to change based on demand.
---
If you know someone who is interested in joining Madisonville CSF, please forward this email or have them get in touch with me! Feel free to ask me any questions or to clarify anything! Email maureencberry@gmail.com; Cell 407-580-7136.
Additional reading: