I was invited to participate in a "Shrimp Showdown," a promotional opportunity sponsored by the American Shrimp Processors Association.
Not one to do much sponsored work (for so many reasons I won't get into here), I was hooked by the sell. Why this one? Because if I had to define the one reason I developed Seafood Lady, it is to support sustainable fisheries and fisherman. By participating in the Shrimp Showdown, I'm supporting the dedicated shrimpers who work in the American wild-caught shrimp industry.
So what is a Shrimp Showdown?
It is an online recipe-based event. Five bloggers, including moi, will go head to head on Facebook, Monday, March 16. Get ready to vote for me for my Gulf Shrimp and Sweet Corn Risotto. And then go cook up some Gulf shrimp.
---
When you crave sweet, creamy, hot, and salty food and you want to impress, my Gulf Shrimp and Sweet Corn Risotto recipe will not disappoint. Sweet corn and earthy shallots impart a buttery, creamy goodness to the robust flavors of briny Gulf shrimp dusted with Old Bay seasoning. Shave lemon zest over the finished dish for a pop of brightness. This irresistible, luscious, serve-it-out-of-the-skillet, Southern-style meal will delight anyone who is lucky enough to be in your kitchen.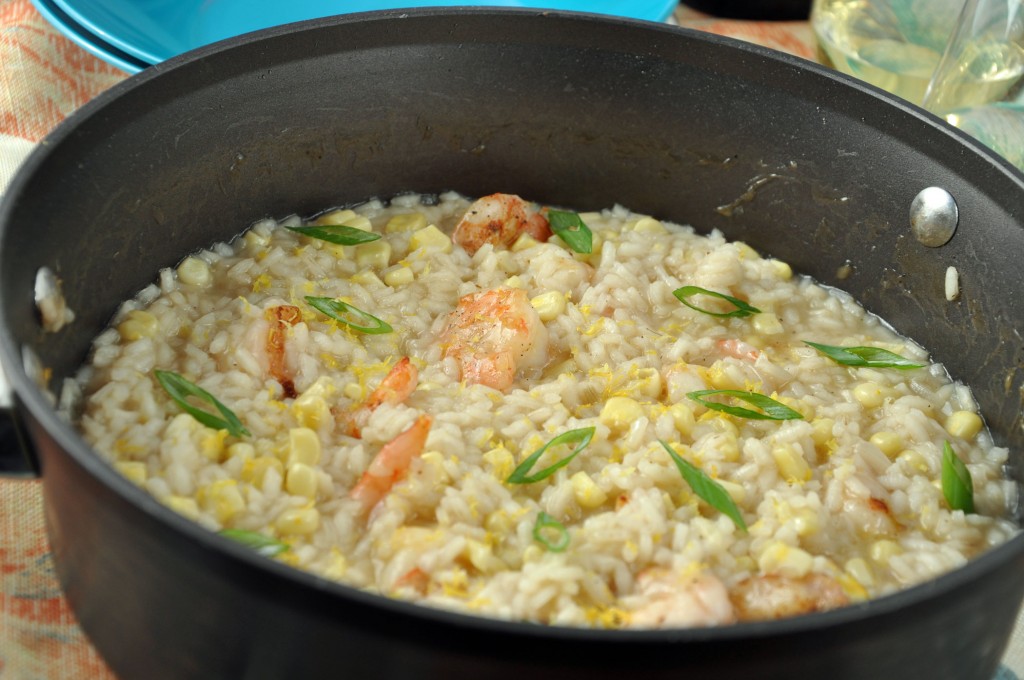 You'll also love how the starchiness in arborio rice elevates everyday ingredients to create a velvety-textured, impressive, some might say, fancy meal. While risotto may not be the quickest meal to make, it isn't the most difficult either. With a little time, patience, and a few quality ingredients, you'll want to make Gulf Shrimp and Sweet Corn Risotto all the time.
Or at least anytime you have a pound or two of Gulf shrimp.

Gulf Shrimp and Sweet Corn Risotto
Serves 4
Cook's note:
If you don't make your own corn stock, use low-sodium chicken stock for this recipe.
When cooking with wine, a good guideline to follow is "If you don't want to drink it, don't cook with it." 
Here's where you can buy Gulf shrimp.
Do you tweet? Check out ASPA's monthly #shrimpchat for all things sustainable shrimp. You can find me @maureencberry on Twitter.
1 tablespoon plus 1 teaspoon unsalted butter
1 tablespoon plus 1 teaspoon olive oil
12 count (20-30) American wild-caught shrimp, peeled, deveined, and chopped into bite-sized pieces, or left whole if you prefer
¼ teaspoon Old Bay Seasoning
Dash kosher salt
Dash black pepper
2 tablespoons diced shallots
1 cup Arborio rice
½ cup dry white wine
4 cups corn stock, or low sodium chicken stock
½ cup cooked organic Silver Queen sweet corn
½ teaspoon lemon zest
Green onion, green only, sliced for garnish
Heat the stock to boil in a saucepan. Reduce heat to low.
Pat shrimp dry with a paper towel. Sprinkle shrimp with old bay seasoning, a dash of salt and black pepper.
Heat a heavy bottom sauté skillet, with deep sides, on medium heat for three to four minutes. Add one tablespoon butter and one tablespoon olive oil. When butter foams, swirl pan and add shrimp. Cook three minutes, or until shrimp turn pink, turning once. Remove shrimp and juices to a plate scraping out bottom of pan onto plate.
Add one teaspoon butter and one teaspoon olive oil to pan. When butter foams, add shallots. Stir continuously about two minutes until shallots are translucent. Be careful not to brown shallots. Reduce heat to medium-low if necessary.
Increase heat back to medium if reduced. Add rice and stir, cooking about two minutes, or until the rice is translucent.
Add white wine, stir, and cook until the wine is absorbed, about two to three minutes.
Add one cup of stock, cook and stir until stock is absorbed, about five to seven minutes. You should see the bottom of the pan as you stir before you add more stock. Continue adding stock, one cup at a time until the stock is absorbed each time before adding additional stock. Stir risotto continuously, but not vigorously. It's okay to take a break to sip a little wine or your beverage of choice. Total risotto cook time: about 25 minutes.
After adding the last cup of stock, add the corn, cooked shrimp with juices, lemon zest, and another dash of salt and pepper. Stir, adding a few teaspoons of warm stock (if necessary) to keep the risotto creamy.
Top with green onions. Serve immediately. Appetite required.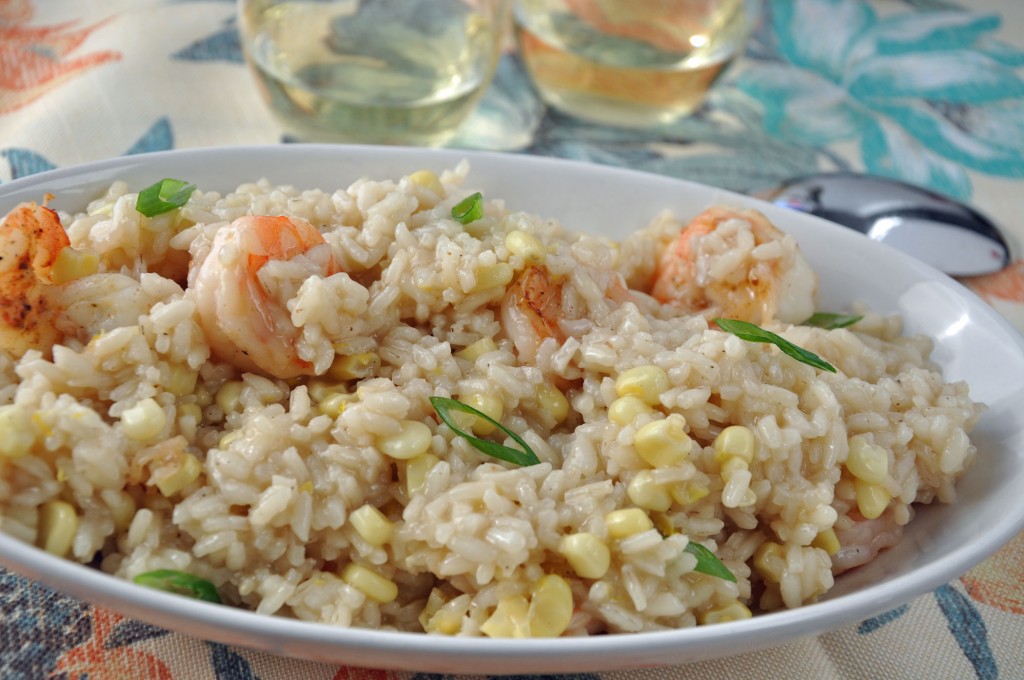 ---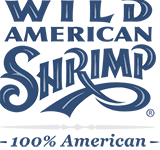 Thanks to the American Shrimp Processors Association for sponsoring my writing! When making the decision to cook with shrimp, be sure to check the sourcing. Shrimp purchased in a retailer should proudly state "wild-caught" or "Wild American Shrimp." For a list of retailers, please visit www.americanshrimp.com.