They say (whoever they are) that getting and keeping newsletter subscribers (whom I will call readers from here on in) is the ultimate test of loyalty for a publisher or anyone trying to run a business.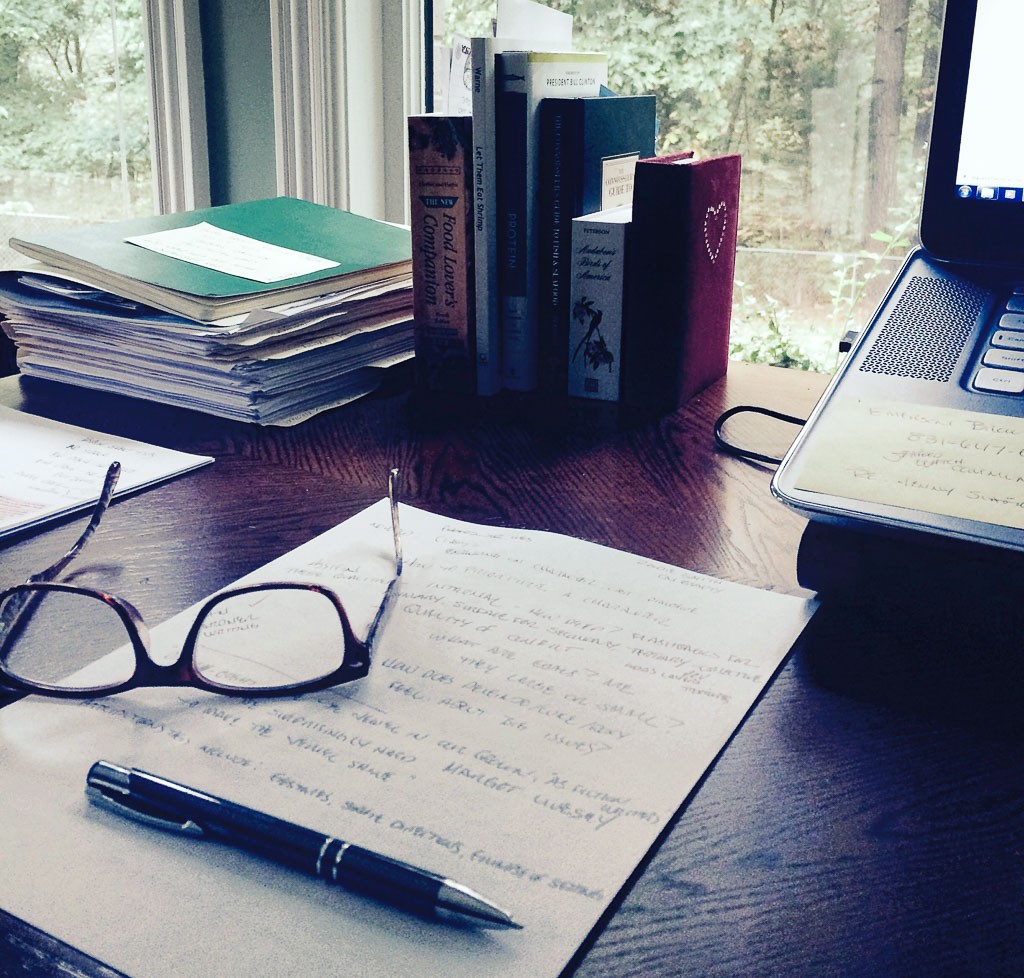 I mean what could be better than having loyal readers to share news, product information, successes, and inspiration, month after month, year after year? And let's not forget the money thing. (One can hope anyway!)
My readers get me, they share my vision, my message. They want to be inspired on sustainable seafood and fisheries, chefs and artists who do amazing things for our planet. Even if that motivation and inspiration are for a few precious minutes. It's a win in our perversely complex changing world.
I love my monthly readers and if you subscribe and become a monthly reader, then I'll love you too.
See how that works? Who doesn't want to be loved? Also, you should know that when you do subscribe, you receive two free recipe collections, Amazing Sustainable Seafood, and Soups & Chowders & Chilis, Oh My!. Note, I used to mistakenly call these collections ebooks until I actually created an ebook for sale then I realized that my pdf files should not be called an ebook at all.
Note, my newsletter doesn't generate active income. Not yet. I do have passive income—money from a book sale or two. My newsletter is ad-free and spam-free. I don't have sponsors although I am considering this option. But only with like-minded organizations or companies. I will not shill a value-added breaded fish stick for a couple of bucks. But if you're reading this, then you probably already know this about me. Also, if you would like to sponsor your amazing content on my site, please get in touch. Shoot me an email, or reply in the comments.
So what's the big deal about getting readers and messaging them directly?
Other than the money thing? It's not rocket science. For me, I feel more connected with my several hundred readers than I do with my several thousand social media followers.
But it hasn't been easy to figure out what I want to say and learn what my readers want to know.
And this is an ongoing challenge.
Since I started my newsletter in 2014 without doing much research about how to manage an effective newsletter, I started with a simple Hey, I have a newsletter, Sign up. I hadn't developed my voice nor did I have a book or services to sell. Consequently, readers trickled in. So I began to subscribe to author services and publishing sites for a few reasons. I maintained several of these subscriptions but I also began to learn what I did and didn't like in a letter.
in 2015 when I decided to self-publish Salmon From Market To Plate and consequently update my website, I added a prompt at the bottom of the page to hopefully attract more readers. And what a struggle that was. Should I put it above the fold or below? I opted for below since when I visit a site, I do not like the instant barrage SIGN UP FOR MY NEWSLETTER! message. I also decided not to deploy the instant pop up message BEFORE YOU GO that won't let you do anything except respond. Which for me means, click away without any action on the site.
Get inspired with links to fishers, chefs, authors, artists and more—all doing terrific things for our planet!
There is so much chatter online (and in my head) about getting and keeping email subscribers, it's overwhelming. And did you know that some people haven't touched a book this year, let alone open and read a letter? Crazy, right?
Suddenly once the book was published in 2016, I found my voice! And I needed readers more than ever. I mean who writes a book and says, it's okay, don't read my book. Um, nobody!
So I created a narrative-driven structure in my monthly letter and peppered it with links about inspiring people and organizations. I developed a casual chatty tone. Readers signed on.
But now I'm hungry for more readers and I would love to monetize my work.
So what have I learned?
I've found that part of that marketing and promoting is usually best served in a personal monthly newsletter. It's the trust factor.
According to my MailChimp stats, my open rate is anywhere from 35 to 60 percent with an industry rate of 19.5 percent. Not too shabby right?
My click rate is anywhere from zero to twenty percent. Okay, that could use some work.
But my take here? My readers are reading but not necessarily headed off the page. Which I am okay with really unless I'm specifically targeting a book sale or promoting my manuscript editing or photography services.
So to give you an idea of what my monthly letter looks like, read my March 2017 letter. And you can view previous letters from that one letter as well. Follow the button in the top left corner. If this letter is something you'd like delivered to your inbox the third Sunday of every month, here's the link to sign up. It will arrive in your inbox on Sunday morning and will be titled From the Desk of Maureen C. Berry. Which is also something I played with until I received feedback that this title made the readers feel special.
---
Now, you tell me, what do you like or not like about my newsletter? Got a tip you'd like to share about adding value to a newsletter? Or would you like to sponsor my newsletter? Email me at maureencberry at gmail dot com.
Lastly, if you already subscribe to my newsletter, thank you. If your inbox is too cluttered, let's connect online. Find me on Twitter, Facebook, Instagram and LinkedIn. Or you could buy a book.
And thanks for reading,
M